Restless in the Chesapeake

Restless of Auckland
Roland and Consie Lennox-King
Wed 16 Aug 2006 17:35
We are cruising the Chesapeake Bay, and trying to find a boatyard to calendar in some of the work that needs to be done while we are in New Zealand at Christmas; a heating system needs to be installed, and we would like some new sails and cockpit cushions, a new propeller, and a paintjob (oh – and please can we have a bowthruster?). Roland will do some of the work. We have done about 9,000 miles in the last 18 months, so Restless deserves a bit of attention. There are several thousand bays and coves in the Chesapeake, it would take many years to explore them all. We are just visiting a few of them.
Since we last wrote a month ago, we said goodbye to our new friends Rhonda and John in Galesville, and returned to Annapolis. Feyona and Andre left for Australia on 7 July, and we phoned Jeni in Charlottesville, who decided to drop everything and drive 3 hours to Annapolis to spend the weekend with us aboard! She found us in Church Creek, South River, and we went for a lovely sail in Annapolis Bay and up the creek to Back Creek where we said goodbye after dinner together in a café in Annapolis.
Roland's cousin Caroline who lives in Washington, drove to Annapolis to have lunch aboard, and took Consie home to Washington with her to stay a few nights and enjoy life ashore ("cake-eater" is the phrase we use) Caroline took Consie along to her quilting group, her birthday dinner, shopping and to a movie 'The Devil Wears Prada'. Roland came by bus for a couple of nights, and managed to book airline tickets while we had access to the internet. Roland also needed to get a new passport, but the NZ Embassy no longer issue passports, they have to be sent to Wellington, the whole building is under heavy security. Duncan drove us back to Annapolis on 15 July, where Roland investigated buying or leasing a car as we want to be in Toronto on 1 September, for nephew Matthew and Adrienne's wedding celebration.
We had fabulous emails from Livi, who stopped in Beijing and Hong Kong on her way home to NZ and her last semester at university in Auckland. She met up with her (red-haired) friend Debi, and the two of them were finding out about Mandarin language schools and job requirements. They had people lining up to photograph them, and people were touching their hair, skin, noses and eyes! I told her she resembles a popular Chinese devil-god with white hair and skin. She emailed us that the song "There are 9 million bicycles in Beijing" is out of date! There are more! Gil is skippering Four Bells, to Hamilton Island, for Race Week, leaving early August, about 1300 miles.
16 July we joined our new friends Joan and Jack and their family and friends on a Pirate ship. About 30 of us went out on a pirate ship for a couple of hours and then returned to their waterside home for lunch of Crabs and frankfurters outdoors under the trees. Then some of us had a ride on a waverunner – great to try one out, but we'll stick to sails! Back to their house for cake and some went on kayaks, while others came to see Restless and life aboard. We spent July in the Chesapeake with some thunderstorms and temperatures in the 80s, 90s and 100s. We spent some days cleaning the boat, and meeting our liveaboard neighbours and swapping information and stories, while we waited for quotes from boatyards. There are dozens of ospreys, herons, ducks, geese and swans, with almost adult young, defending their nests from each other.
At the end of July we motored over to the Eastern shore of the Chesapeake, both of us have read Michener's book 'Chesapeake', and wanted to see some of the bays and villages. We went first to picturesque St Michaels, and spent a day at the Maritime museum, where we learned a little history, a bit about waterfowling, antique boats: the skipjack and bug eye; crabbing and the oysterman's life, they have a working boatyard, and lighthouse. St Michaels was settled in late 1600s, by watermen. It is famous for "being the town that fooled the British" during the wars against Britain they put lanterns in the forest, so the British attacked the forest, leaving the 5 boatyards and houses largely undamaged. Our friend Jeni again drove 4 hours to see us, and after a quick walk around town, we motored across to Hunting Creek for the night, returning her the next day, there was a Crab Festival and 11 antique Chesapeake Log Canoes racing. We left St Michaels, with the church bells ringing, and motored through a very hot still day with mirror calm water to Balls Creek, with a heatwave coming! The next day we anchored near the Tred Avon Yacht Club, in Oxford, the club of our friends Clacky and Sandy of 'Crucero', who we met in the ICW a year ago. We had a week in the 100s (39-40C) and then down to the mid 90s, what a difference a few degrees make! Hot, airless, no breeze, brown muddy water and lots of jellyfish, even in our filters! Are we having fun yet? Yes, we have met such wonderful people! it's a bit overwhelming! Clacky drove us to Cambridge to a boatyard and to Salisbury to the local Decoy and Birdcarving Museum. We all went to dinner at the Tred Avon Yacht Club, where we met their sailing friends, up to 96 years old, still sailing. The club has a very active youth program, optis were sailing around us in the heatwave.
We returned to the Western shores, to Lake Ogleton and back to Annapolis, where we were waiting for estimates for work. Our friends Jack and Joan invited us to an American Baseball game!!!! The Yankees vs the Orioles, in an aircon box with drinks, hot dogs, hamburgers, crabcakes and cookies. The box was right over the batting plate and the Orioles won 5-0, it was just like on TV but better. They also let us put Restless at their dock and stay in their aircon, what luxury! Roland was busy running errands and bumped into old friend Bruce Farr. The next few days we cruised up Mill Creek, Whitehall Creek, Ridout Creek, looking for a marina to leave Restless for a month while we go north by car. We were unable to find a vacancy, so we sailed under the Bay Bridge, with thunderclouds threatening, 20 miles to Swan Creek in Rock Hall, on the Eastern shore of the Chesapeake. We went ashore to a Marina and hired bicycles and rode around Rock Hall, settled late 1600s, by watermen, crabbers and oystermen. It is a tiny town of quaint small houses, and ripening corn in the fields nearby. Roland saw a blue Toyota for sale, test-drove it, and bought it. We saw a marina with new piles, Spring Cove marina, luckily they had not filled all their spaces, and we reserved one for a month, so we could leave the boat and drive up to Canada. Jenni was joining us for the weekend, so the marina owner, Madeleine, gave us a lift to nearby Chestertown on Saturday morning, where there was a parade on – Horses to Hummers, the 300th anniversary of the town, and we saw the Budweiser Clydesdales, antique vehicles – Mustangs, Chevrolets, Pontiacs, and army Hummers. We walked round town, had lunch, and came back to Rock Hall, did patchwork, and had a BBQ and a fabulous sunset. The weather was beautiful and we all swam in the brown silty, almost fresh water – no jellyfish, they don't like freshwater. Our friends from Galesville, Rhonda and John brought their powerboat to Swan Creek to visit us, and we had a BBQ together and they slept aboard Restless. We had to get some repairs done to our car before registration, and insurance, ready to head north. We will visit R's cousin Caroline and family at their 'Camp' in the Adirondacks at Saranac Lake, and then go on to Toronto for Matthew and Adrienne's wedding celebration, and maybe a visit to Lake Methuen before returning to Restless mid-September for a bit more cruising before the Annapolis Boatshow. Consie leaves U.S 2nd October, and Roland will stay on Restless until end November, when he will go to Los Angeles for Rory and Joanie's wedding. Then we will put Restless on the hard in Deltaville (Chesapeake) while we go to New Zealand for a few months for Christmas with Gilbert and Olivia.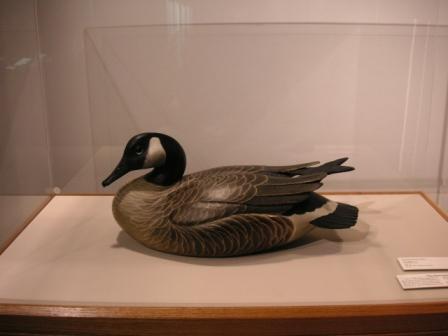 ---