WEST IRELAND, AUGUST 2010, 52:13.27N, 10:30.47W

Restless of Auckland
Roland and Consie Lennox-King
Sun 22 Aug 2010 18:07
We had a great time at the Clyde Cruising Club/ Royal Cruising Club get-togethers, the rain stayed off for the 3 events we attended, the opening dinner, the sunflower, and the beach BBQ on Vatersay. We went to Loch Drumbuie to join in the sunflower of boats, but as only 183 boats showed up and the record is 187, they will have to try again. The RCC get-together was held at Loch Moidart in Force 6, in spite of the rain, and everyone was wearing wet weather gear. It was great fun, and we were glad we went. Ginny and Tim left us from Castle bay on Barra in the Outer Hebrides, and cousin Liz and her girls Tamzin and Zoe, arrived on the next day's ferry. Their first morning we woke up to find the Queen in the same bay with us, on the Hebridean Princess, with the Royal Standard raised. We heard a great story that the local children went out for their break and came back late, and when questioned by their teacher, said they had been having tea on the sand dunes with the Queen. Their teacher did not believe them, but it proved to be true. One day Liz and the girls collected a huge bag of mussels in Vatersay, and we had fresh mussels for dinner, together with Sophie and Tim on Calypso. Our alternator was not working, so we decided we needed to go back to Ardfern to have it repaired before leaving Scotland. We sailed from the Outer Hebrides back to Tobermory, and on the way we saw a school of hundreds of dolphins, we also saw seals and puffins. From Tobermory we went south down the Sound of Mull to anchor at Puilladobhrain. It was rainy cold and dreich the day we sailed south down the Firth of Lorne, the Sound of Luing and into Craignish, where we anchored in the Lagoon at Ardfern. Tamzin and Zoe fished for mackerel, and caught dozens on their new rods. Zoe swam most days with Roland. They were our 100th visitors on board, so we gave them a garden gnome, to put outside their stables in Falmouth.
We got our alternator fixed at Ardfern, and said goodbye to Liz, Tamzin and Zoe, and to our new friends Christopher and Valentine on their lovely old HK-built yacht Sai See, very like our old Reverie. Keir returned from 3 days shore leave with his children, and we had a last meal together with Annette and David on Nordlys, before they set off for Lymington and we set off for Ireland on 7 August in sunshine! It was one of the nicest days we have had all summer. We sailed south down the island of Islay, and anchored in the Ardmore islands, with seals barking around us at night. On Sunday 8 August we set off past the Ardberg and Lagavulin distilleries out into the North Channel and across to Ireland.
We had strong tides with us as we sailed round Malin head, then after 12 hours of sailing we anchored for the night in Lough Swilly, Eire, in the rain, having sailed 62n.miles. The next morning we had a lumpy sail with strong tides, so imagine our surprise when we saw a kayaker out in the huge waves! He waved to signify he was fine, so we carried on, and anchored for the night in Sheephaven, a fairly uncomfortable rocky anchorage, but typical of that coast. 10 August was Keir's birthday, we motored across to Downies Bay, in Pollcormick, a huge shallow beach, with families picnicking on the whitesand in the sunshine. We went ashore to check out the village, Keir caught some mackerel on his new fishing rod, and we had roast lamb for dinner. The following day we sailed 60 n.miles south to Teelin Harbour (Donegal bay), the following day 82 n.miles surfing off waves to Blacksod bay. With NW winds we sailed the next day 38 n.miles south to Inishbofin island (by Cromwell's castle ruin), to Kiggaul bay, by Gorumna island, then across to Inishmore island, where we walked up to see impressive 4,000 year old Dun Aonghasa, a Bronze age fort, where we had our first hot day, 25'C. (The next day was cold and wet). The Aran islands are more than half way down the west coast of Ireland, we had been lucky with northerly winds so far, and we made the most of them, sailing another 84 n.miles passing Dunmore Head, the most western point in Europe to Dingle harbour, where hundreds of small dolphins welcomed us, and then 26 year old dolphin Fungie (4 metres long and weighing 300kgs) startled us when we arrived in the harbour. He has been welcoming visitors for the past 26 years, jumping over kayakers, and he rubbed up the side of our hull and put his bottlenose above deck to look at us several times, we were so surprised that we did not get a photo! We stayed a few nights at Dingle marina, first for Consie's birthday, when we went into a few Irish pubs to listen to old Irish favourites being sung, and then while a gale roared over us, and we all got up at midnight when a 65ft red French boat announced its arrival by ramming the pontoon. On the 21st we sailed south, we saw Fungie again but he was more interested in the Spanish trawler that had gone aground overnight. We sailed 58n.miles to Kilmakillege bay in the Kenmare river, and tonight we are in Sneem, waiting for another gale to pass. Dutch cousins Willem and Eileen are coming to Ireland this week and we are hoping to see them. Then we hope to sail across to France in the next week or two, when a weather window opens, and from there on to Spain and Portugal.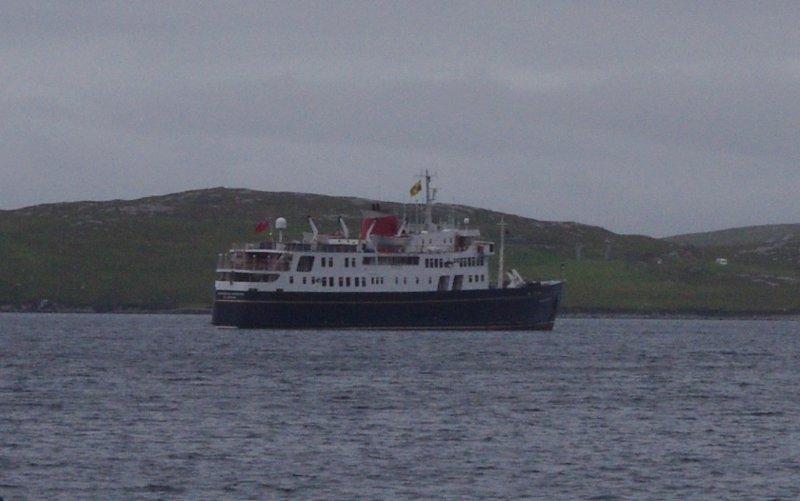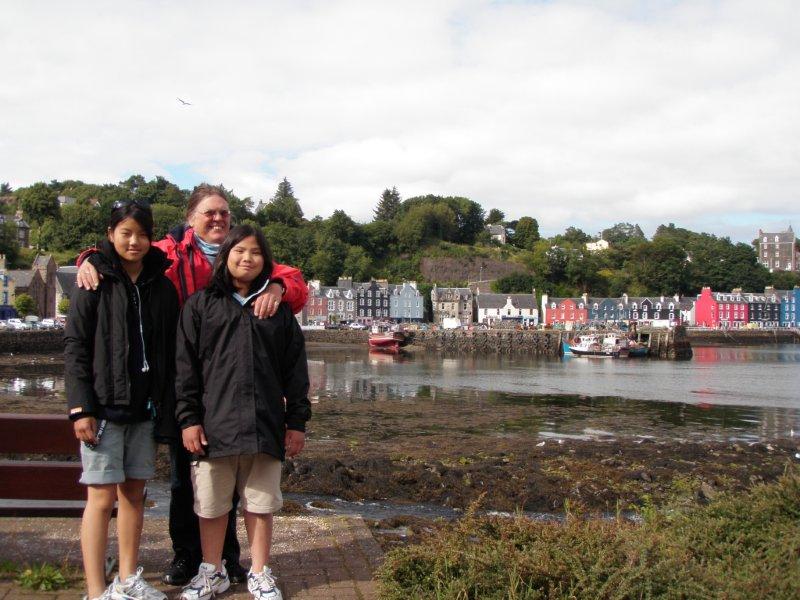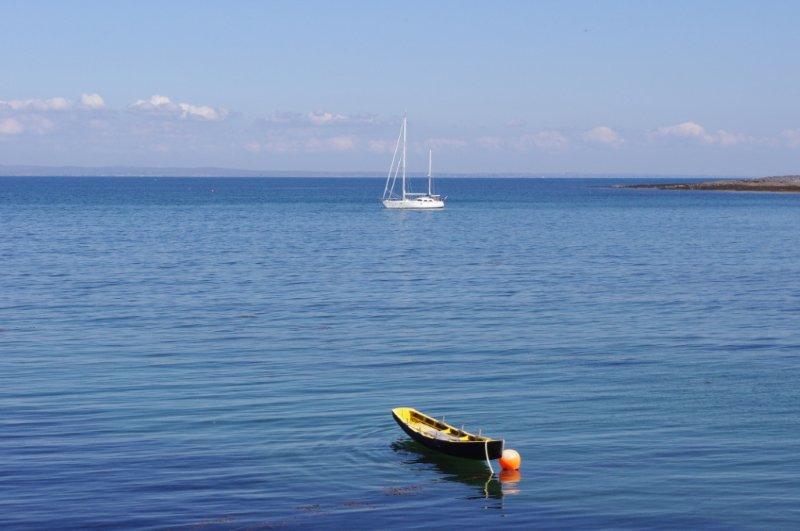 ---