COPENHAGEN, 55.4n 12.35e

Restless of Auckland
Roland and Consie Lennox-King
Wed 10 Sep 2008 14:38
To recap on last update, we enjoyed the Open day/Boatshow at the Halberg Rassy factory, especially Roland and Alan, but sadly it signalled the end of 10 days of cruising around Utafen, Hogo, Mollosund, Hallevikstrand, Orust, Gullholmen, Eriksberg, Karingon, Kyrkesund, Kladesholmen, and a now deserted Marstrand (if you can ever find those places on a map?). At least we had a nice sail back to Goteborg via a few local marinas to finish off a very enjoyable cruise. We are very suprised at the small size of yachts on this coast. Restless seems a giant. Also how narrow most yachts are. Still, when one sees the width of the passages they have to sail through, a small, narrow boat makes a lot of sense. It is possibe to go from Oslo to Goteborg with next to no open water! Almost all are 3/4 rig with low topsides--meter boat style. There are quite a few modern production boats, but they mainly motor.
On a wet 27th August we left Goteborg and waited out gales at Stora Kallo island, where once the weather improved, Scottish friends Fairlie and Archie came in their friend Sten's speedboat to have lunch with us. We waved goodbye to them and left 30 August to sail to Denmark, stopping for a night at Anholt island, a small sand atoll belonging to Denmark about 50 miles south. Then it was another day of similar length sailing on to the top of Zealand, arriving at Helsingor, near famous Kronborg Castle, just as another cold front arrived bringing a night of rain and wind. This narrow channel between Sweden and Denmark was the collection point for the Sound (as in a sea passage) Tax for all vessels passing from the Baltic to the North Sea. When we went to see the castle with Holger the Dane (inspiration for Hagar the Horrible?) sleeping underground, we could see what a strategic point it is and how the Danes controlled the Baltic from it. This practice lasted for centuries, but stopped some 200 years ago.
Our Danish friend Mogens, whom we had met in Stavanger, joined us in Helsingor to go south to his marina at Vedbaek, and his wife Lena made us a real Danish meal. We stayed there a few nights and Mogens took us to see some of the small fishing villages, marinas and boatyards up the coast to Hundested. Tuxen, our new friend who we met on the dock, appointed himself our Danish sightseeing guide, and drove us to Louisiana art gallery, Sletten fishing harbour, and Rungsted. He brought us fresh fish and oysters direct from the fisherman, Jens. It was a change to be in a car, let alone a nice red opentop BMW. Thanks to him we were able to sort out our gaz bottle problem and perhaps get a bottle that we can use across Europe instead of buying new bottles at vast expense in each country.
We spent a couple of nights at Langelinie, a very expensive circular marina, right by The Little Mermaid, maybe one of the most famous statues in the world. From Langelinie we walked into Copenhagen, took the tourist boat from Nyhavn through all the canals, saw Hans Christian Andersen's statue and his home, and walked through the lovely old streets. We also had a surprise visit from our friend Hugh from Auckland, who had flown to Sweden on business, and took a train back across from Malmo to Copenhagen to have a meal on board with us! He is James' stepfather, so we talked about the wedding, planned for 2 April in HK.
We are now off to explore southern Denmark, which is supposed to be the best part. It is interesting to see how this country is all sand and pine trees, where the west of Sweden is barren rocks until you get inland.
We hope to be in HK in October to help Olivia and James with some of the wedding arrangements, after we have tucked Restless away for the winter. A full report on the rest of our cruise around southern Denmark and laying up will follow in the next update.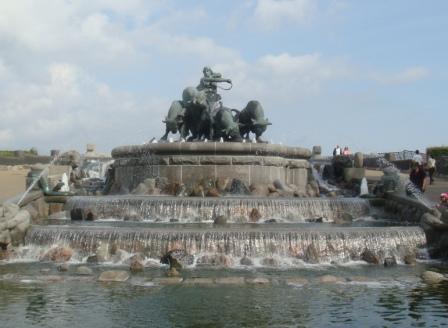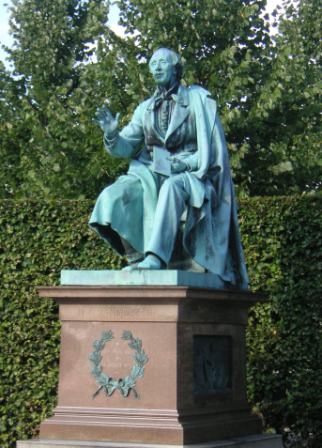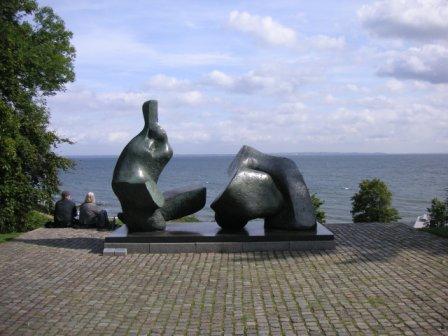 ---