Day 7 San Blas landfall

Hebe
Sat 18 Jan 2014 16:37
09'35'40N
78'40'50W

Friday 17th January

After a very fast passage we were the second boat into the San Blas Islands arriving by moonlight creeping into the first bay at 4am alongside Alpharatz who arrived just ahead of us. Fell into a dreamless sleep in a cool boat anchored into wind rocking gently with all the hatches open and the breeze blowing through at last. One of the downsides of downwind sailing is the wind doesn't come into the boat and the sun cooks down on it and you get terribly hot when trying to sleep.
When we woke up we were in paradise, surrounded by little islands of coconut palm trees, bobbing about in calm turquoise water and the roar of the waves out on the reef. Kuna Indian children playing on the waters edge and very soon visited by Kuna's in their dug out canoe with fresh lobster, yay. We bought 5 which only just fitted into the bucket, and as I was trying to fill the bucket kindly with sea water, one….obviously Larry, jumped out and made a great escape.
This is the life, cold beers, lobster, snorkelling and eventually falling into a dreamless drunken sleep for 10 hours……..this is Hebe from Paradise over and out.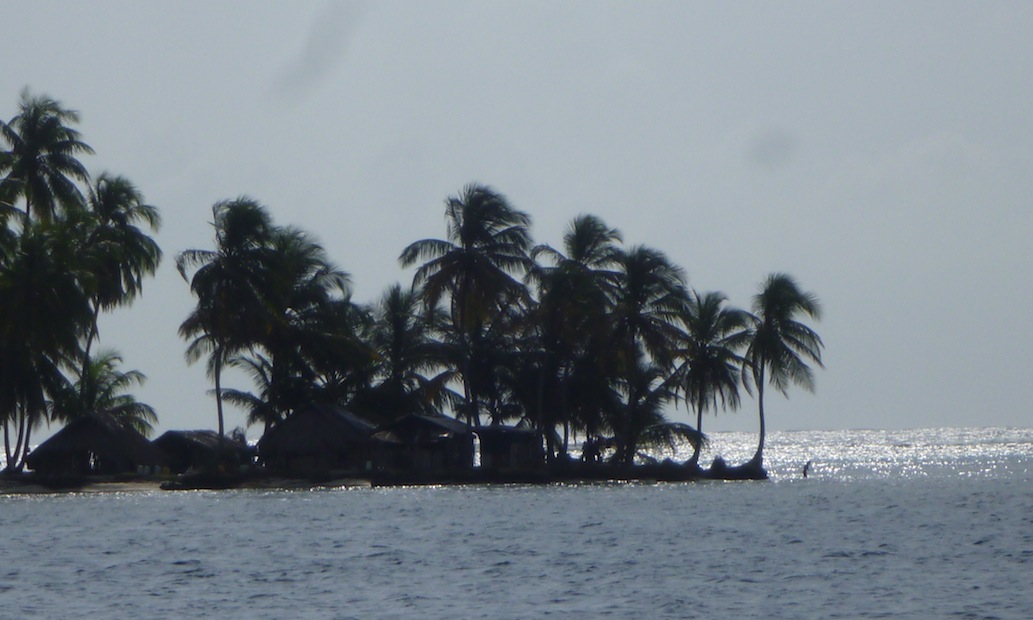 Waking up WOW !!
---