Final preparations in Las Palmas

Chiscos - Atlantic Cruise
John Simpson
Sat 19 Nov 2011 15:42
We have now completed our two weeks preparation for the ARC in Gran Canaria and we leave for St Lucia tomorrow.
We have all had a wonderful two weeks of parties and events. Below is a short selection of photos from several hundred we have taken.
As I write this, the pontoon is alive with crews preparing for tomorrows departure. We have some last minute shopping to do before we leave - but the boat is in first class order and we are all ready to go. We plan to update the blog when we are at sea on a regular basis.
The Dinghy race: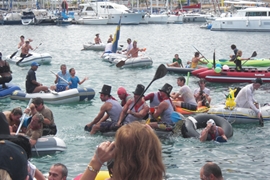 The Chiscos and Beyzano crews on fine form!
The four of us at the fancy dress party, dressed as The Flint stones:
Later with Stuart, the crew from Time Bandit and Keelan from Fair Lady
Julia and Mikaela
The crew dinner with Susan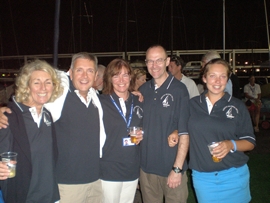 Dinner on Chiscos with the crews from Nyda and Beyzano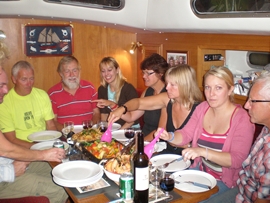 Andrew Bishop (MD of World Cruising) Mikaela and a stilted dancer at the official welcome party laid on by Las Palmas town council
Mikaela and Graham from Arabella
Mikaela and Julia with Willy form Pura Vida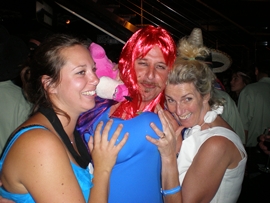 The helicopter safety display in the harbour
Crews preparing on the pontoon
John
---