At anchor at Cala Taulera near Mahon in Menorca

Blue Note
Marco M.
Tue 29 Jul 2014 19:50
Date: Tueday July 29, 2014- Time: 13:30 Roma Time
Position 39:52.702N 04:18.48E
Sailed distance = 235 NM
Sailed time = 1d 23h 30m
Engine Time = 18.8 h

Nice sail to Menorca with the first 20 hours of 15 kts wind close hauled followed by motoring in light wind and them spinnaker sailing.
During the last 4 hours the wind increased to 25-30 kts with a cold rain.
On the way we caught a large big eye tune. That measured 3 ft in length and weight 26 lbs ( 11.8 kg).





Blue Note Sailing track



Spinnaker sunset sailing towards Menorca



Catch of the day Big eye tuna 36 inches 26 lbs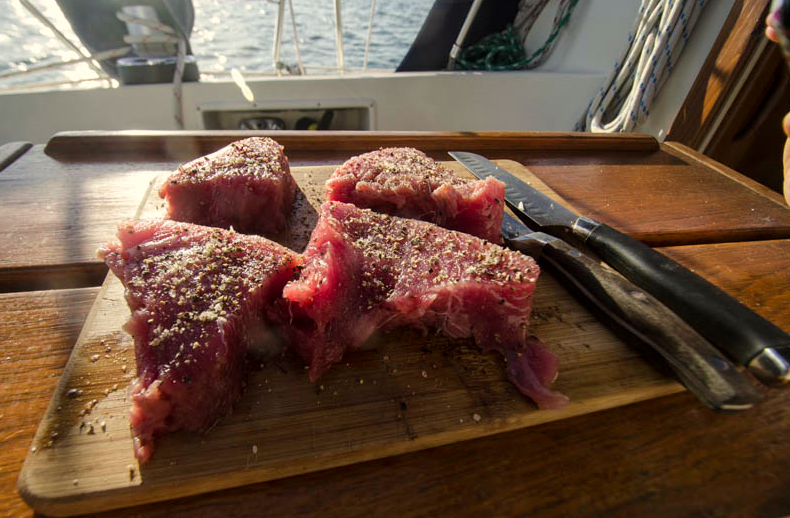 Dinner on Blue Note


---