Day 5.7 - Diverting to Lanzarote - Arrecife

Blue Note
Marco M.
Fri 17 Oct 2014 00:29
Date: Thursday 16/10/14 - Time: 23:00 UTC
Position 29:49.28N  13:42.55W
Last 24h Sailed Distance:  81 NM
Last 24h Decrease Distance on rhumb line: 110 NM
Sailed distance since departure: 630 NM
Time since departure: 5d 16h 00m
Average Speed since departure: 4.63  kt
Intention: sail to Lanzarote - Arrecife
Distance to End on rhumb line: 52 NM
ETA: Friday Oct 17
Detailed Track (50 is the maximum number of point, i.e. once the last point reaches 50, the last point always is 50):
http://share.findmespot.com/shared/faces/viewspots.jsp?glId=0EIVGO9oiEYLjqAfRxhderm34cEEF9dMP

Because of winds from SW - exactly on the rhumb line for La Gomera - and because of a diesel level that would have
made a landfall in La Gomera just at the end of the tanks.
It was decided to divert to Lanzarote for refueling and perhaps an overnight.
Forecast for Saturday are for winds from the East. So it would make it easier to then continue for La Gomera.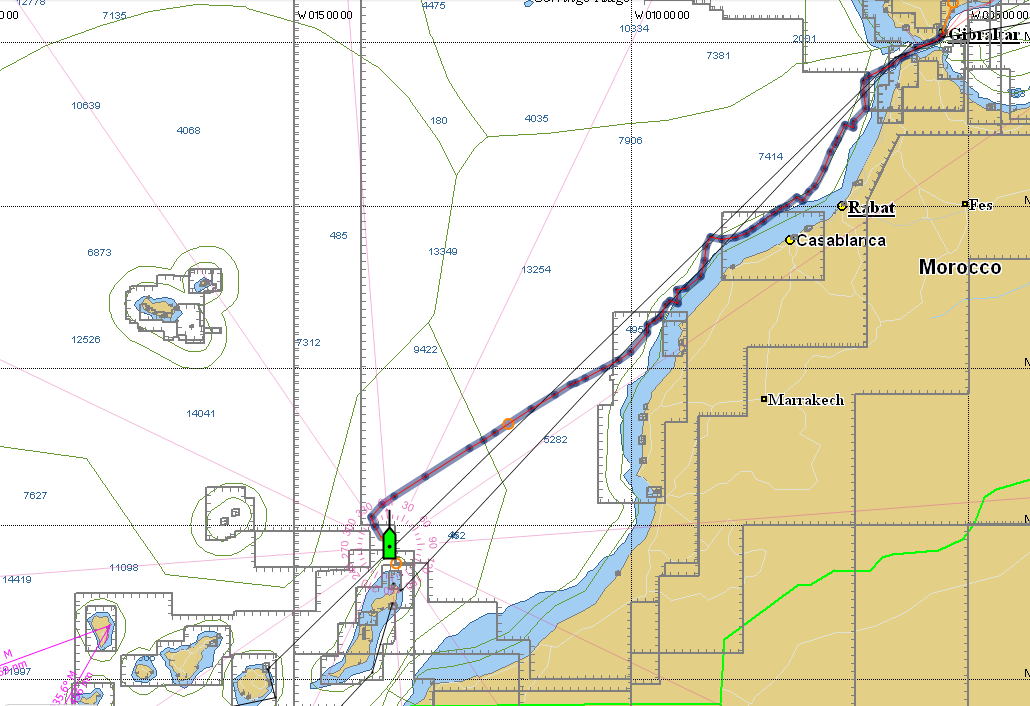 Track of Blue Note as Oct. 16 @ 23:00 UTC



Boat speed of Blue Note



---