A day in Seville

Blue Note
Marco M.
Sun 30 Jun 2013 11:30
Still waiting for the gale force wind to decrease.
Yesterday we took a bus (21.4 euro round trip) to Seville.
Very convenient, it takes 1.5 hours and leaves from the train station in Cadiz and arrives at the center in Seville near Padro de San Sebastian. A seat is assigned in the bus and there is even WiFi (although not fast and sporadic). There is a bus about every other hours.



The old Seville: Casa Salina e private house that allows visitor in th ecourt yard and several rooms.



Old Seville: Alcazar



New Seville: Parasol or like the local called it: the mushroom.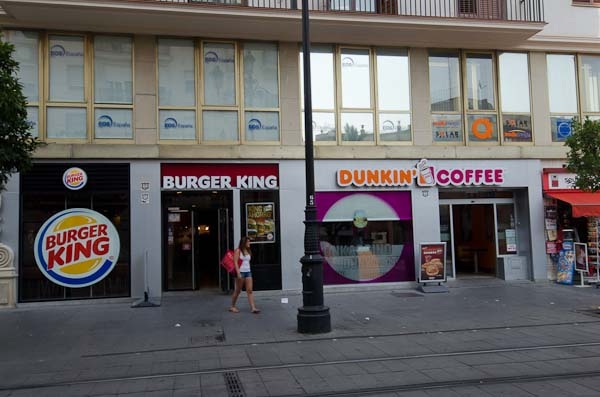 The ugly Seville: thanks to the American influence
---