Normanton, New Year's Eve

Glenoverland
Thu 5 Jan 2012 00:00
17:40.2S 141:04.7E
Normanton & Kurumba
The tiny town of Normanton looked really closed up so we were delighted to find the Purple Pub, full of locals having a good time together. This is a town of 1000 people, 750 indigenous and 250 white, everyone seemed to be good mates. There was a lot of drinking (well it was New Year) and some fireworks (nobody worried about bushfires?), the police turned up and shook hands with everybody and went away again. Brilliant! Apparently last Christmas there was a huge fight outside the pub, "family stuff", and the police turned up in force but were outnumbered and let them sort it out themselves. But nothing like that this year. We met the most generous landlord in the world who bought Sandy a lot more tinnies than Sandy bought him. He had to keep sneaking off to the loo and tipping it away. They invited us fishing on New Years Day but we thought we'd never keep up with the drinking, and made an excuse.
The little road out to Kurumba on the Gulf of Carpenteria coast goes over a huge wetland, some of it at or below sea level, so they get some major floods here and are often cut off. The bird life is amazing and we saw brolgas in profusion.
Speaking of floods, it is now 5th January and we are still hearing news about the closed road from Darwin to katherine, which we just escaped in time. The carnage from the goods train bridge that collapsed in the cyclone will take a long time to clear up and the highway is still just one lane.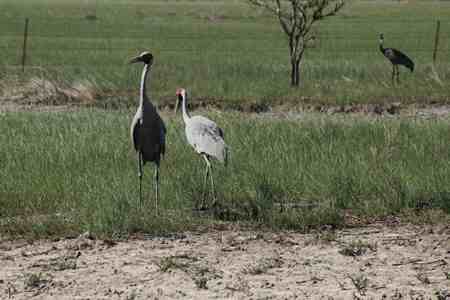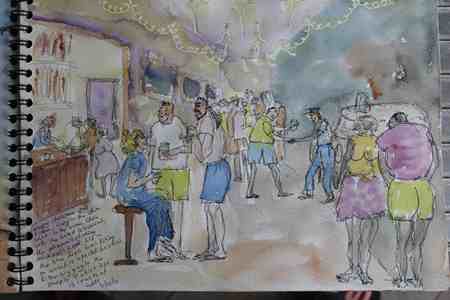 ---