Sunday 4/12/11 Geraldton, then Carnarvon

Glenoverland
Wed 7 Dec 2011 02:03
24:52.8S 113:39.7E
We said bye bye to Chris, Peta and the gorgeous Will after a lovely barbie in their garden the night before. We drove up to Geraldton, a windswept industrial/fishing port/grain exporter with a nice bustle, and some really spunky windsurfing going on.
Next stop was Carnarvon (without an e), on the stunning Coral Coast, and I am writing this sitting under a shade at Quobba Point, where there is a coral reef straight off the beach, blowholes, oysters, giant clams and King Waves. A chap on the beach told os that king waves come in sets, and they suck fishermen off the rocks, fishing around here is more dangerous than sky diving.
Funny evening, we took ourselves out to eat as it was almost Sandy's birthday, but the waiter didnt seem to like us a bit! Then next morning I got told off by the guy cleaning the loos for being in there at the wrong time, so we slunk about feeling dejected for a while.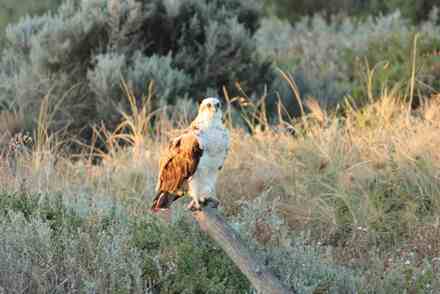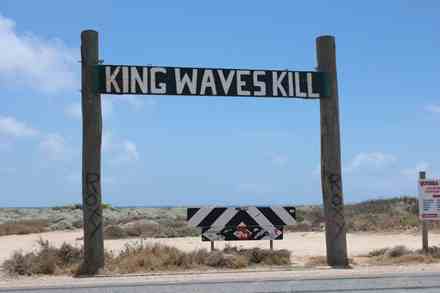 ---