At last , a blog from Bonaire

Blue Beyond , The adventure begins.
Mark and Maxine Frost
Wed 17 Mar 2010 19:53
Well it has been a long time but we have been in the uk for two and a half months and then we had family and friends visiting for another month so It has been a bit busy ,

well Bonaire is a lovely island with the clearest and bluest waters I have ever seen , and the variety of fish and coral is astounding , we have beenn snorkaling , and swimming with turtles , dolphins and all sorts of beautiful creatures .

We were lucky to be here fro the carnival which was very flamboyant and the costumes were amazing but this is quite an affluent island and quite sophisticated for the caribbean .

but , as with all things there is a darker side and just after the carnival we awoke one morning to find our dingy had been stolen , this is quite a catastophe as we are totally relient on it and also it was only a year old , we alerted the police and the marina who were very helpfull ferrying mark to the police station , but then after 4 hours the marine park authorities found our dingy washed up on some rocks , it was a mess , the tubes had burst and the prop damaged, but at least we had it back , it could and would be mended , so although we had to go into a marina for a couple of nights while it was repaired it was not quiet the disaster it had started out as , they did steal the petrol container , along with those of 5 other dingys and another dingy was taken and also found .

we took a tour around the island and it is very dry and dusty, it has a huge national park , which we visited with , with massive iguanas , that corner you and chase you if you don,t feed them , or even if you do! , needless to say I was forever being chased much to everyones amusement!
there are big saltlakes where flamingos breed and interestingly they all fly back to Venuzuela every night , and back again in the morning , even if they have to leave a chick !




---
Do you want a Hotmail account? Sign-up now - Free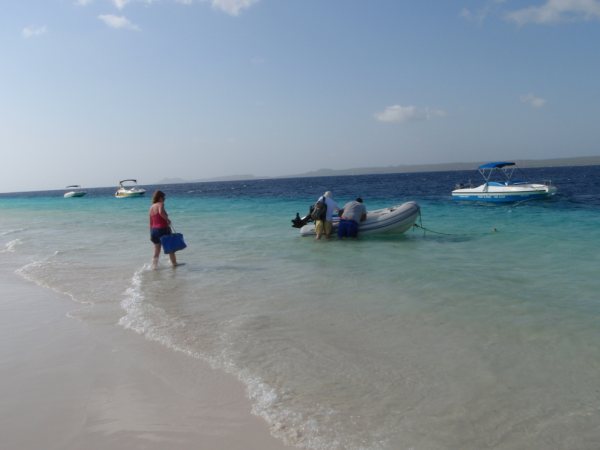 ---