A hero!

Blue Beyond , The adventure begins.
Mark and Maxine Frost
Wed 12 Nov 2008 16:19
we are settling in really well here and making lots of new freinds , of all nationalities , everyone is helping each other and the camaradarie is really building, A boat opposite had to move and she was on her own as her husband is away so everyone helped but she got her prop caught on another boats lines so Mark jumped in and dived down and freed the line , as stopped further damage to her boat an others , My Hero!

we also had our first potluck pontoon party with was a good icebreaker only 1one 2 year old fell in but she had her lifejacket on !


---
BigSnapSearch.com - 24 prizes a day, every day. Search now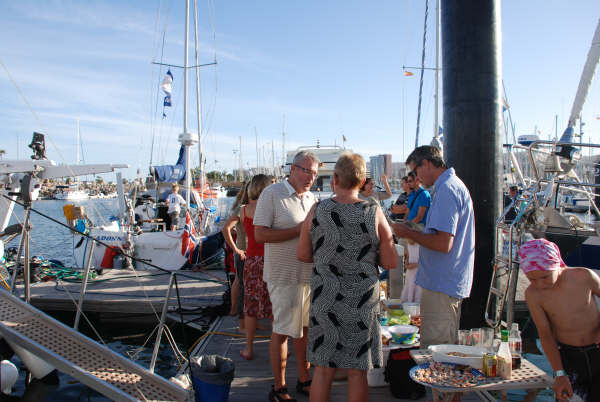 ---