Grand old Grenada

Blue Beyond , The adventure begins.
Mark and Maxine Frost
Fri 23 Oct 2009 15:36
Well this is sad day , we are leaving Grenada , we cannot believe that we have been here for 5 months , but it has to be the best summer we have ever had, some of the highlights of Grenada have been all the friends we have made , the Carnival , the local buses which can jam up to twenty people in while blasting out soca music at full blast and of course the very friendly people .

The Grenadines were so beautiful , it quite took the breath away and the sailing has been excellent , our last two events were to watch the world masters 20/20 cricket at the big stadium , we went with a load of friends and watched a couple of excellent games , interdispersed with Bingo....... yes Bingo .... everyone is quite mad for it here .....I really wanted to get a couple of good photos so I went down to get a bit closer and then took a deep breath and told security I was press... they let me on to the pitch so now I had to act the part and organise both teams into photo shots ...... I thought I was going to be arrested at any moment but I got away with it ... and I got some great shots.......

the last event was a farewell party organised by some friends and we had a suckling pig on the bbq .... she was called Molly ... yes we did name her .... but she tasted fab and although there were a few tears at saying farewell to our new friends the call of the ocean is too strong and the urge to explore other places can't be denied , so we hoist up the sail and our next stop is Tobago.......here we come........


---
Chat to your friends for free on selected mobiles. Learn more.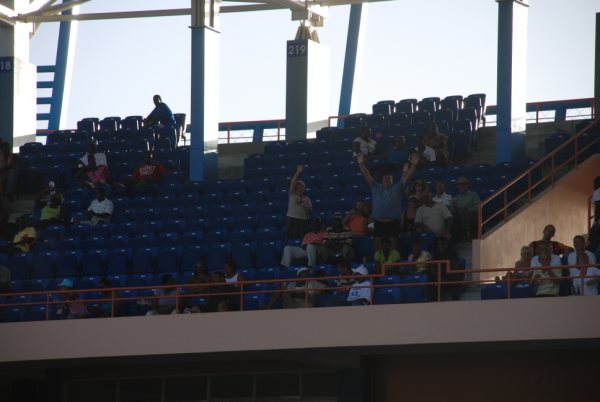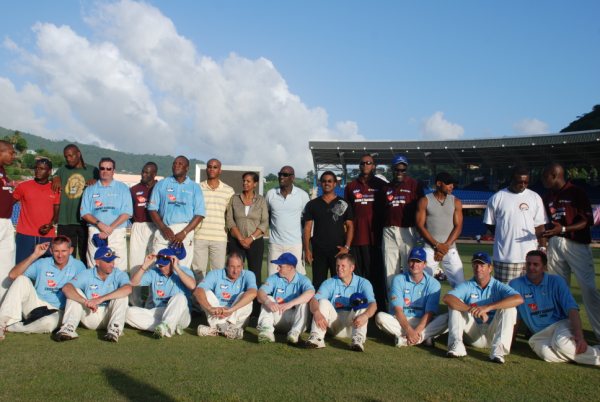 ---