Lanzarote - pleasure and maintenance!

Talulah's Web Diary
Paul & Anette Morris
Sun 6 Aug 2006 18:58
Well, time's a passing and it will soon be the moment when Anette and I have to go back to the UK to earn more beer tokens before we set off on our travels again. Meanwhile in the last few days we've spent our time getting ready the boat for the Atlantic crossing, lying by the pool, seeing some of the local sights, lying by the pool etc. The weather in Lanzarote is hot, but comfortable, with temperatures between 25 and 32 degrees Celsius. There is a constant wind however at this time of year, blowing almost without ceasing from the north or north east for over a month now, and never less than 4's and 5's.. But we have a good berth in the marina, and have lots of warps holding us suspended between pontoons.
Talulah came out of the water last Friday. It was a tight fit to get her into the dock. The Yard Foreman said that a maximum of 7.15 metres beam could be lifted. Talulah is 7.01, so needless to say, the fenders got a good scraping! She came out easily, and within 15 minutes I had resolved the problems with the antifouling and the sacrificial anode on the sail-drive. However, I think I'm going to buy an air tank and some weights, as I realised in retrospect that I could have done the job underwater whilst the boat was afloat.........We live and learn....!
Anette and I have had a few bike rides around the local area and there seems a lot of development going on, Far more than I would wish for if we were going to buy a property here, but it all seems very easy, and the people could not be friendlier. The marina is great, the food is good, the sun always shines, and the snorkelling is excellent if you know where to go. Anette and I have spent almost 5 days here just loafing around, swimming, eating, drinking, taking care of Talulah - "an' jes messin' about........" Brilliant!
But! time marches on. We have a plane to catch tonight, and then we'll be back on board in November for more adventures......!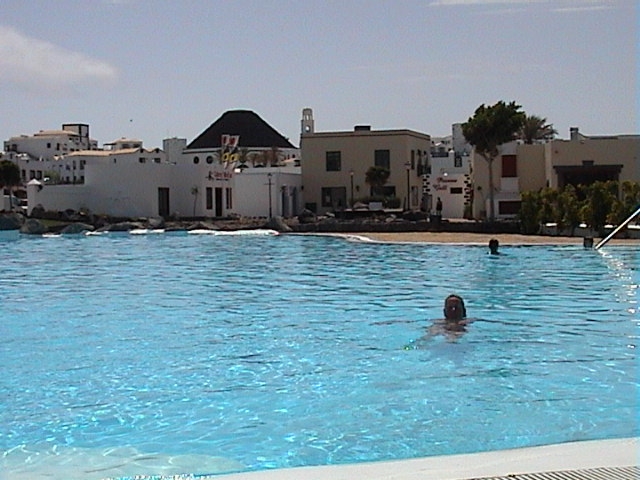 ---