Talulah's Log

Talulah's Web Diary
Paul & Anette Morris
Thu 30 Nov 2006 20:20
Thursday 30th November 2006
A busy day!!! First of all the wind got lighter and lighter, and Anette and I spent most of the morning changing headsails, getting sweaty and burning in the sun. Then the generator decided to die - and we thought we'd have a problem making water to drink and wash in, and then the wind died completely, so we drifted around with slatting sails......! But....we fixed the generator!
I had some work to do on the sat phone, and just as I had finished, we were visited by a couple of Killer whales (Orca), who came to see what we were up to! They were an amazing sight, a male and a female, who just swam around the boat looking at us for a few moments before swimming lazily away, obviously bored by our presence. They had almost gone before we got the camera out!
Photos below of dolphins, Orca (not a good shot), and sunset last night.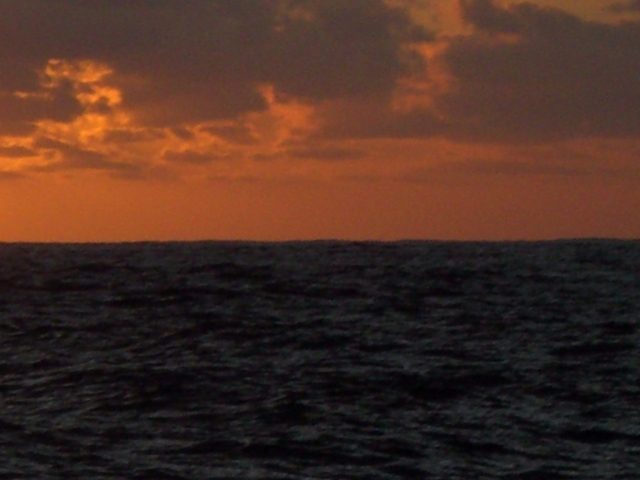 ---