Ketapang Bay to Bawean Island

Gaviota
Thu 29 Sep 2016 09:59
005:43.82S 112:40.13E
The weather forecast suggested a better chance of a little wind on Tuesday 27th so we spent a day listening to the wailing Imams calling prayers at Ketapang Bay and left on Tuesday 27th to 'hopefully' sail the 170 miles to the next stop Bawean Island.

We motored out into a windless sea with the hope that the wind would pick up during the day.

Syd tried every possible way of getting Gaviota sailing.

For a couple of hours we had the Spinnaker poled out combined with the mainsail – there was a lot of tweaking and trimming but with the dying wind not a lot could be done.

On went the motor then off it went as it looked like enough wind to sail, then out came the genoas as the what wind there was swung round dead behind.

As evening fell there was a little light relief when a tiny bird flew into the cockpit and attached itself to the underside of the canvas of the bimini and fell promptly fast asleep (we thought it had died!) then it flew off to return just before dark and fly straight in to make a nice comfortable little nest in Syd's sock – not knowing whether the little bird had once again fallen asleep or been asphyxiated with the aroma of sock we all settled down for the night which ended up being a busy frustrating time of sails out/sails in/motor on and by 6.00am Syd was in a pretty bad mood and our little bird hitchhiker had flown off.
Day 2 was another windless day and we spent it mainly motoring.

As we neared Bawean Island we could see the sky blackening and the wind picked up and blew up to 20 knots dead against us and just to end a 'perfect NOT sail' down came the rain big style, so as we motored into the protected anchorage at North Bawean the rain saved itself up to give us yet another soaking as we put the anchor down.
We decided to have a rest and recover day after all that fun and save the next 170 mile crossing to the mouth of the river at Kumai, Kalimantan for Friday/Saturday's adventure.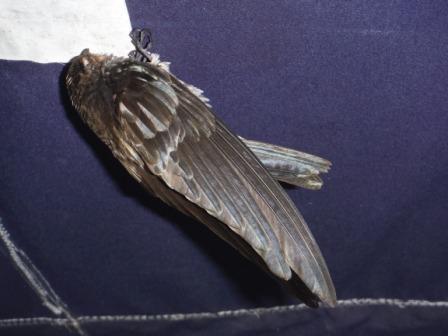 ---