Fw: Some more photos

Gaviota
Wed 16 Apr 2008 14:25
Resent 16 Apr 'cos had problems getting updates to load last week - will be a few more 'old' ones on their way later. Then we'll tell you about the fun we're having in Antigua watching the Classic Yacht Regatta !!
Annabel
----- Original Message -----
Sent: Friday, April 04, 2008 3:59 PM
Subject: Some more photos
Finally had time to select and shrink some photos for you, in no particular order:-
One of those 'how did that happen?' moments when we get up to find something large parked behind us
And another at the very crowded anchorage in Union Island, where we watched the cargo boats unloading on the jetty
Then the bay at Bequia, which shows a typical anchorage with lots of yachts, a local ferry steaming between them, a dinghy dock, a diving shop flag and Syd's knee.
And lastly our favourite anchorage at Anse Chastenet on St Lucia - Pitons in background, surprisingly uncrumbly cliff in foreground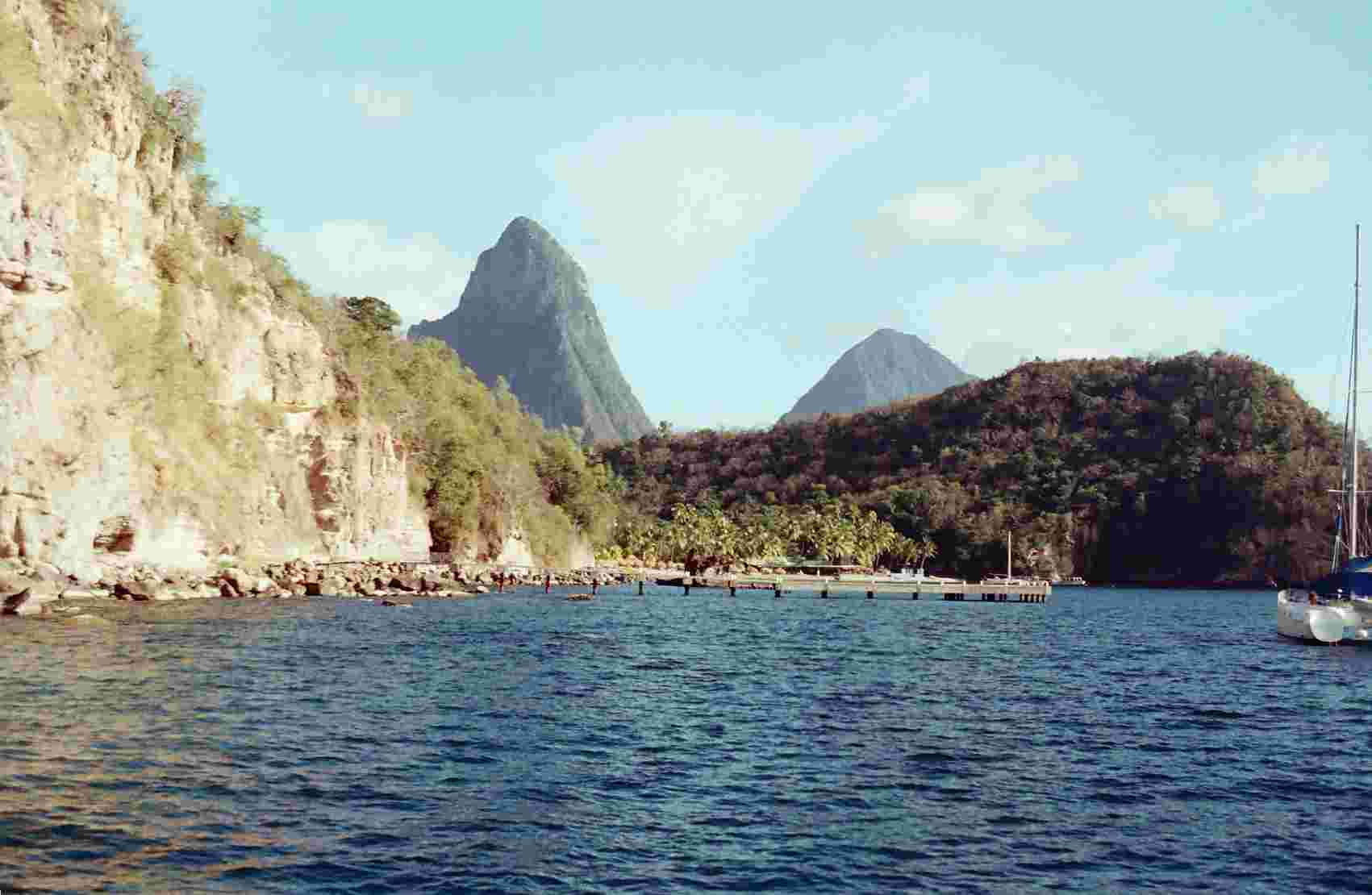 ---