Bilder del 2

ALFARD
Arne Henry Sørra og Lars Clausen
Thu 2 Jun 2011 13:54
Rolige dager midt paa Atlanteren.
Tja, her var det mye fint.
Sikkert stup uten angst for aa treffe bunnen. Dybde; 3000 meter.

Badedag.
Alfard fra uvant vinkel.
Cervezas!

And the "Banana-man".
Bra det ikke var tett trafikk over, for av og til var det mye spennende aa lese.....
For i kjolsvinet er det ol!!!
I god kryss for styrbord halser. Verdens lengste? 2000 Nm.
Med det nye kutterstaget og seilet saa Alfard ut som en skikkelig skute naar alle seil var oppe!
1000 Nm igjen! Ble feiret med champis!
Forstereisguttene koste seg!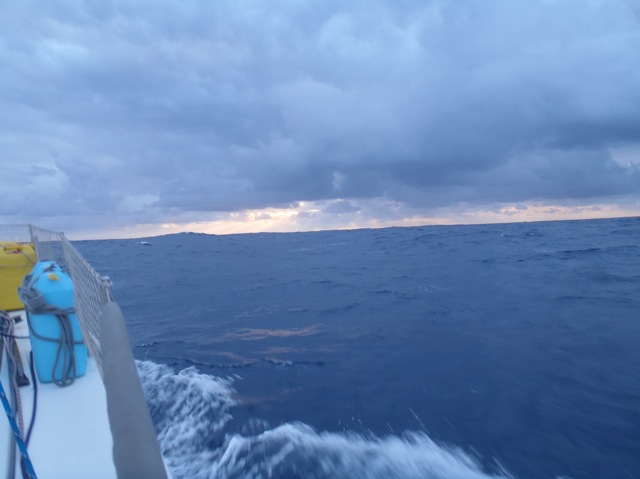 Himmel og hav.
Og selv med daarlig hall ble det matauk. Blackfin tuna.
---