St.John og BVI

Navigo - Caribien tur/retur
Michael Boe
Sun 2 May 2010 17:16
18:21.274N 64:35.975W (Little Harbour, Peter Island)
St. John og BVI (British Virgin Island) (25-30.april)
Vi sejlede retur til Salt Pond Bay på St.John med finske Tavino, hvor dykkergrejet kom i brug.
Malthe lufter dragen på vej til Salt Pond Bay
Maria med SCUBA (Tavino's) og Maja med hendes alternative luftkilde. Drengene med SNUBA'en
Godt gået af en hajforskrækket..!
Belønningen er skønhed i rigt mål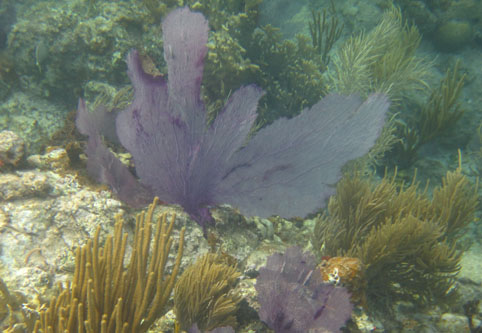 Hedder de mon viftekoraller på dansk?
French Grunts ved lille hjernekoral
Koraller kommer i mange farver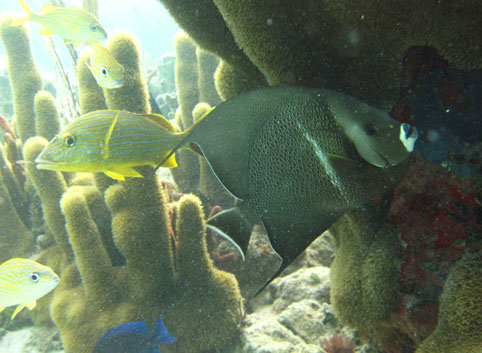 French Grunts, French Angelfish og lidt af en Blue Tang
Malthe i fin stil
Stedet med de store hummere blev endelig fundet. Taget med snare og snorkel.
28. april sejlede vi omtrent 10 sømil østpå til et meget kendt vrag, R.M.S. Rhone, ved Salt Island (British Virgin Island). Skibet forliste i 1867 i en orkan, der overraskede dem mens de lå for anker ved Peter Island. Man forsøgte at komme afsted ud i frit hav, men blev presset ind mod de sidste klipper ved Salt Island, hvor skibbet knækkede over i to og sank. Forbavsende meget af skibet og dets udstyr kan ses på bunden.
God sigt..
Yellow tail snapper over vraget
Skildpadder ser vi heldigvis ofte
Passagen under hækpartiet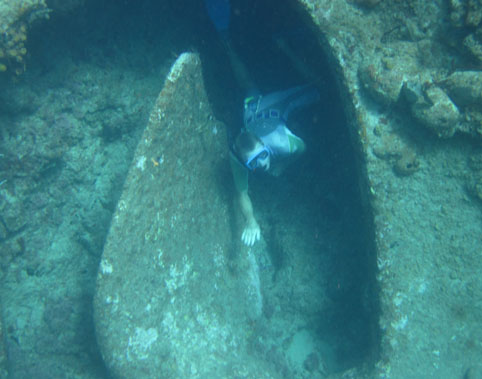 Michael kommer ud ved skruen
På vej vestover til karnevalafslutning på St.Thomas lå vi med Tavino tre nætter i en skøn bugt, Little Harbour, på Peters Island (BVI). I land var der helt øde, på nær 3 forladte bygninger, der var spændende at udforske. To machetter fandt vi også i land, og det gjorde jo ikke opdagelsestogtet mindre interessant.
Malthe med politisk ukorrekt stor kniv...
Hujen og ballade.. Maja og Malthe leger med finske Oona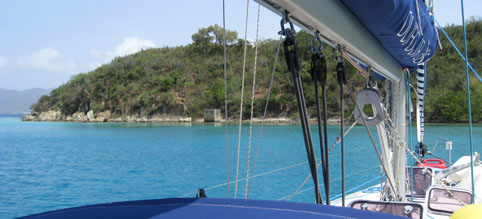 Ro og fred.. Har vi mere i køleskabet??
Mange hilsner
Navigo
---