Horta and onwards

JJMoon Diary
Barry and Margaret Wilmshurst
Fri 16 Aug 2013 10:59
It is Friday morning and we hope to leave in a few hours on the last leg to our home port of Dartmouth. We have enjoyed our week in Horta (I don't think there has been a place we haven't enjoyed) but we are under considerable pressure to get going again. It is 1300 miles along the rhumb but there is very little wind out there and we may have to motor out of our way to find some. So forecasting an arrival date is difficult.
Here are a few pictures.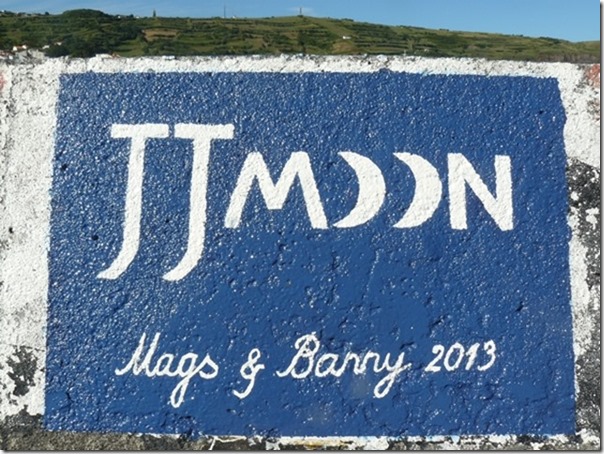 1. Ship's artist at work 2. Our very own graffito
It's a tradition in Horta that visiting yachts leave a little artistic offering on the harbour wall.
The harbour and marina.
Looking down into the caldera. This one is 400,000 years old
The road to the caldera lined with hydrangeas.
A new volcano erupted out of the sea in 1957/1958 burying the lower storey of the lighthouse building.
The light could no longer be seen from seaward so it was turned off and a new one built nearby. The lighthouse keeper stayed at his post throughout the worst of the eruption.
150,000 people, half the population, took advantage of an invitation to emigrate to the USA – not from fear of the volcano but because times were hard.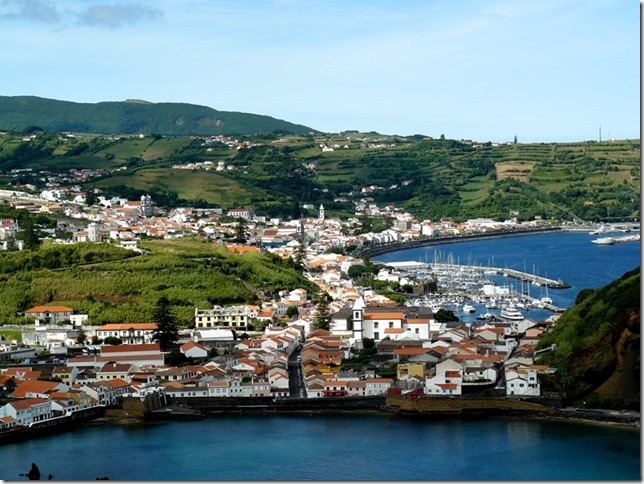 Horta, Faial, the Azores
---