Bali - Photos (2)

JJMoon Diary
Barry and Margaret Wilmshurst
Tue 20 Oct 2009 11:29
Bali - Photo Album (2)
The ultimate photos of paddy fields!
The paddy fields in their brilliant greens are there to tempt every photographer. Even having taken and discarded tens of photos I still need to go back and take some more. I haven't quite got that ultimate photo yet!
Crossing the paddy fields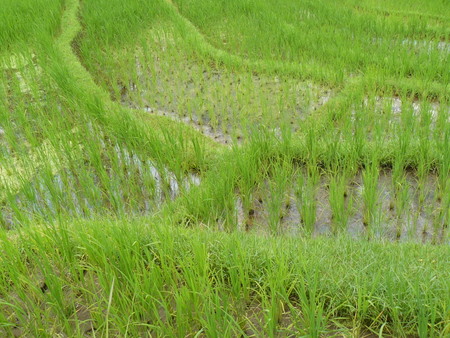 Young shoots
Hard labour but beautiful scenes
A visit to the butterfly park
En route to another temple we stopped at a butterfly park. Again we were surprised by the magnificent specimens and the other strange insects there. It was worth the visit.
At the butterfly farm
And another temple
Ulun Danu, appears to rise out of waters of Lake Bratan.
Other beasts
An enterprising fellow had set up a wayside stall where you could stop to hold his iguana, snake and fruit bats. We did.
And back to boats
Just before flying back to Lombok we eat at a fish restaurant on the beach overlooking this fleet of Balinese fishing boats.
---