Fugitives' Drift - more photos

JJMoon Diary
Barry and Margaret Wilmshurst
Fri 4 Jan 2013 18:35
An evening stroll lead by Will, a British student.
On the left is the Buffalo river gorge with the Fugitives' Drift crossing in the middle distance where a small stream can be seen emerging.
Will retells the story of Lieutenants Melville and Coghill who died saving the Queen's Colour from falling into the hands of the enemy together with all regimental honour. The officers' gallantry was belatedly recognized by Edward VII and they became the first recipients of posthumous VCs. Their grave, behind the white rocks, is on the Fugitives' Drift estate.
To our delight on our walk back a herd of giraffes was strolling in the evening light. They were as interested in us as we were in them.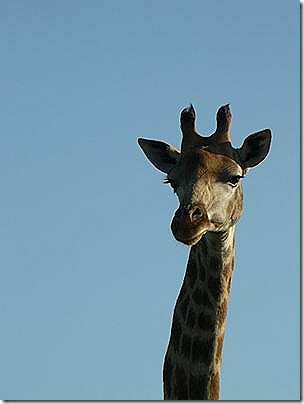 From the tall to the small. By no means an ugly bug.
And there was more to do.
A few bike trails wander through the reserve where, if you have time and are comfortable enough, (mountain bikes leave a painful memory with the unaccustomed) there are more animals to see.
---