Port Vila, Vanuatu - photos

JJMoon Diary
Barry and Margaret Wilmshurst
Wed 6 Aug 2008 04:36
Sue (Y-Not) tries to balance the rather rocky dinghy dock as Barry and Ross retrieve the dinghies.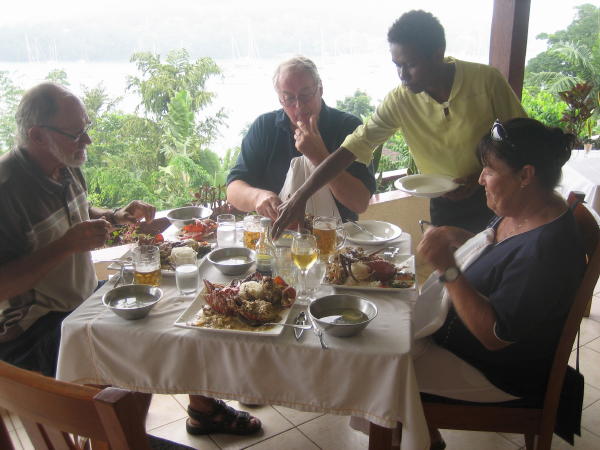 Sunday lunch - messy mud crabs.
View from the restaurant overlooking the boats. JJ Moon is back row, centre, behind the catamaran.
A reminder. This is the WHO building in Port Vila, Vanuatu. Mags is always pleased to find International Organisations at work in different parts of the world.
Pictures from our visit to the home and exhibition of artists Pilioko and Michoutouchkine.
---