2009 - Summer in New Zealand

JJMoon Diary
Barry and Margaret Wilmshurst
Sun 1 Mar 2009 07:55
2009 Back home on JJ Moon
Opua, where we are resident, is a village with one small shop, 2 restaurants, a marina and various businesses related mainly to boats.
JJ Moon with the bike parked alongside.
The summer here has been wonderful; one of the best in many years according to the locals. While England has had record levels of snow we have been able to admire the flora and fauna around Opua and Russell, just a ferry trip away. Below are just a few photos to show the area.
View across the Bay of Islands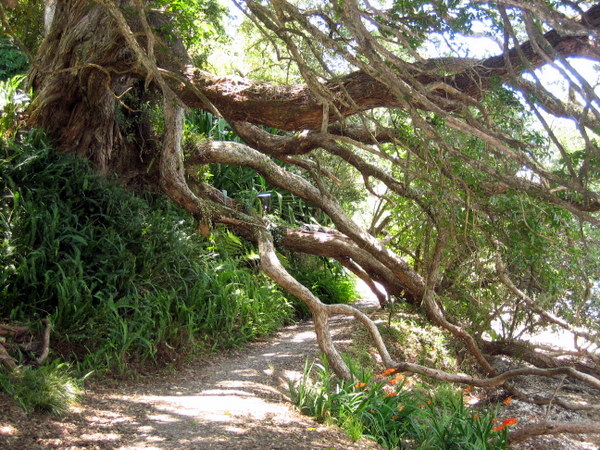 Along the shore path.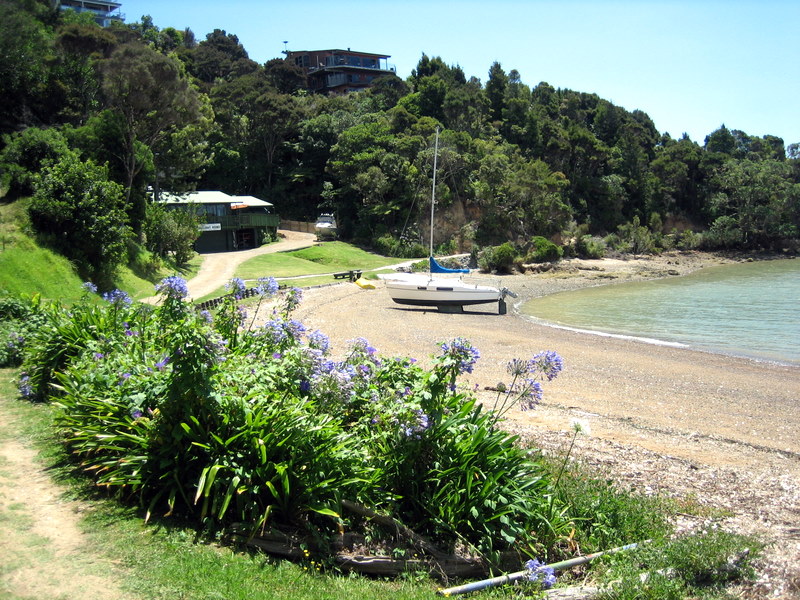 The next bay round with the agapanthus still in flower.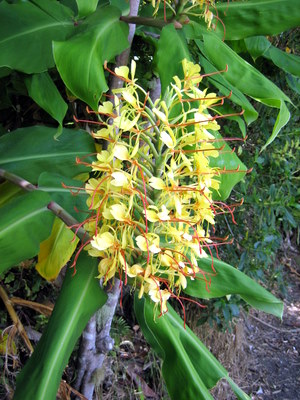 Agapanthus will always remind me of New Zealand. They are glorious in the spring but are still looking great in late summer. I don't as yet know the name of the flower in the second photo but it has a wonderful fragrance.
A trip across to Russell on the ferry is always a pleasure. The photo shows the Russell police station.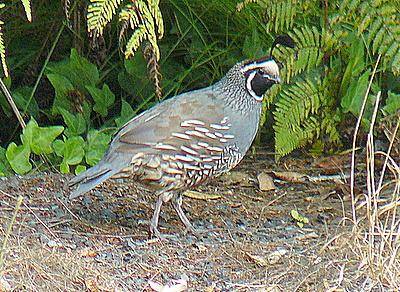 I have wanted to take a good photo of these wonderful Californian Quails which I first saw in this area. Their little cocked feather on their heads really appeals to me as they strut about. It's difficult though to get close enough and so far these are my best efforts.
About 5 minutes drive from Opua is the small town of Pahia and just beyond is the Waitangi treaty ground where the treaty was signed in 1840. In early February they held the Waitaingi Festival to celebrate Waitangi Treaty Day (6 February) which included various entertainments and events.
War canoes looking majestic on the beach.
The Royal New Zealand Navy had a major presence at the Waitangi celebrations but we came across this small group playing in the park and enjoyed excellent jazz with a just few others.
---