Enterprise Island

UHURU
Steve Powell
Fri 14 Jan 2011 17:36
64:32.40S
61:59.91W

We have spent the last couple of nights tied up to an old sunken Whaler supply ship in Enterprise Island. The is really remote, we get the feeling that we have gone back in time here as everywhere you look there are reminders of a bygone era. Whaling was massive down here in the early 1900's. And the Whalers would establish supply bases. This is one of them. We are very much alone here. We have tried to find out more about Enterprise Island but to no avail, we can't 'Google' here, perhaps when we get to Port Lockroy, and old British Scientific base that know has a small museum, we will find out more. Or perhaps one of you 'Enterprising' people can check it out for us. Don't send links, just a short summary if you can.



UHURU tied up against an old Whaling wreck as Mike & Rich climb the ice wall behind. Yes!!! Those two dots are Mike & Chris. Mad buggers!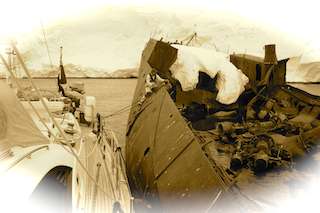 Tying up was a challenge and then the guys decided to go climbing.



Mike & Rich climbing and Buzz discovered an old water support boat. These wooden boats were used to ferry water barrels out to the Whale Ships.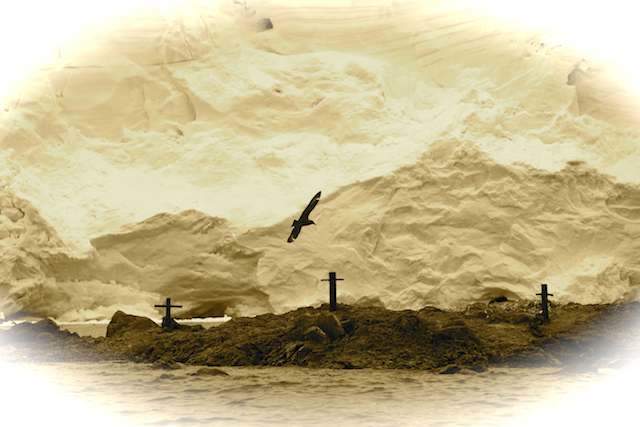 These iron bollards that look rather like graves, were chiselled into solid rock for the Whalers to tie up to when loading that precious cargo, whale oil. Oil in it's many guises, has featured a lot in the history of our little world.




And it's farewell from Enterprise Island as we set of on the rest of our little adventure. We are heading down to Port Lockroy next, with stops on the way.

By the way we are now mixing our Gin & Tonics with Million Year Old Antarctic Ice, straight off the bergs.

So fare the well my old shipmates, until the next time.

Steve & the crew.

13th January 2011



---