An Awesome Day...

UHURU
Steve Powell
Mon 16 Nov 2009 18:43

We had been waiting for our day at the Kennedy Space with much anticipation. The NASA Shuttle program is coming to an end, with only 5 flights planned between now and the end of 2010 when the whole program is going into moth balls. So our luck in arriving in Cape Canaveral just as Atlantis was re-scheduled to take off, I don't know why the previous launch was cancelled, it can't have been just for us!, was unbelievable.

Although tickets for 'The Causeway' viewing station, the best to be had, had been sold out for months, I went online and managed to get us three tickets.

I am not going to give you a blow by blow of the day as it would be a little 'cheesy'. But we did the whole 'space thing'. Imax theatre in 3D, in and out of shuttles, rockets of all types and sizes including the "Largest Space Store in the World". Yep, it would be wouldn't it!




We then all piled on buses and headed out to our allocated viewing station. Still with a 30% chance of a weather cancelation.



After a VIP lunch of Hot Dogs and Burgers we waited for the final countdown and lift off.

When it finally came it was quite spectacular, I am tempted to use that much maligned word....... AWESOME. It was truly awesome. Neither my words nor my pictures can really do it justice. The power, the noise, the beauty....... All with six very brave people strapped inside.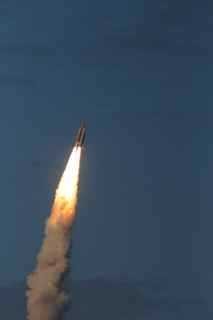 Atlantis takes off on the 16th November 2009. This is her penultimate flight before she is retired.




Nuff said really!! Awesome.

Now to lighten this blog up a little and prove to you all that I will do absolutely ANYTHING for the blog. Here are two pictures from our day that may amuse you!!




Oli and I in the Imax Theatre with our 3D glasses on , and the ultimate humiliation, you must understand this was ONLY for you, Bottie, me and Oli as astronauts!!!


Luv to all

From your favourite Martians...

Steve, Bottie & Oli


Steve Powell (Owner/Skipper)
UHURU of Lymington
steve {CHANGE TO AT} uhuru {DOT} mailasail {DOT} com
Mob: +44 7774 423 449
Boat Sat Phone: +870773150353

UHURU Blog Site go to:

http://blog.mailasail.com/uhuru
---