Islet du Gosier, Guadeloupe

Imagine Of Falmouth Online Log
Jon Constantine
Tue 26 May 2009 14:00
Tues 26th May 09 to Weds 27th May 09

It took us 3 and a half hours to sail the 21 miles to Islet du Gosier. A great sail with good winds allowing us to easily make the course. We clocked 8.2 knots at one point. The town of Gosier is situated on the right 'wing' of Guadeloupe with the small, reef-surrounded islet just a short dinghy ride away. Guadeloupe, for those of you who don't know, looks like a lopsided butterfly, the left wing called Basse-Terre and the smaller right wing called Grande-Terre.

We anchored very close to the reef surrounding Islet du Gosier in just 2 metres of water. The seabed was sand and weed and it took 2 attempts for us to get the anchor in properly. There was also a bit of a swell although it was bearable. It did get a little worse later so we took a line from the anchor chain to the stern and pulled the bow into the waves. We've seen this done a few times before but never tried it ourselves. It worked well and reduced the rolling to an acceptable level.

The next day we visited the islet and after a little explore (it doesn't take long) we had lunch and then took the dinghy across to Gosier on Guadeloupe. Everything was closed as it's Emancipation Day here, although we did find a lady selling lovely fresh pineapple from the back of a truck. Needless to say we purchased one. They are so tasty.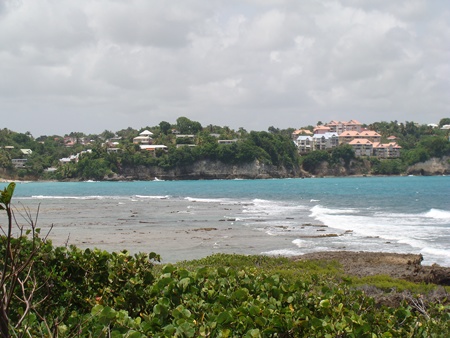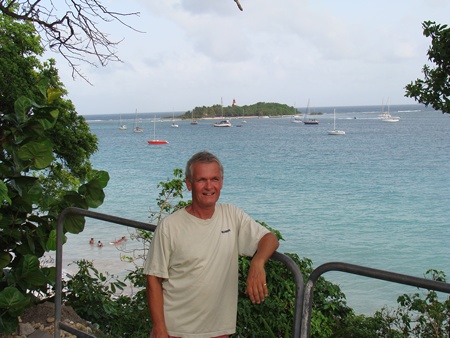 View of the reef and Gosier from the top of the lighthouse View of the Islet from Gosier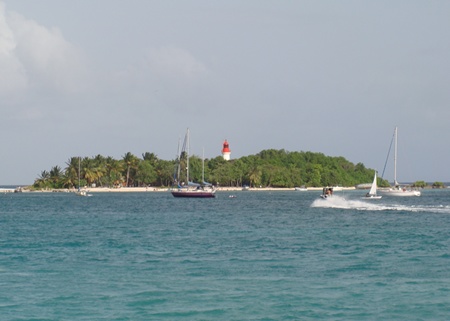 Islet du Gosier anchorage Fabulous mural in the car park

A lovely chilled 2 days and tomorrow we're off to spend some time in Marie Galante. We've heard good things about it from other cruisers and we're looking forward to it as it'll be our first visit.




---