Paradise found....

Coolrunnins
Thu 7 Oct 2010 12:47
10:57.992N 085:50.897W
There are times when you are being bounced around in 9ft. seas soaked to your underwear, and sleep deprived for 30 hours that you question the sanity of trying this out. There are times when the boys are kicking seven bells out of each other for 8 hours at time in a 4 ft. space that you wonder if the trip is worth the effort. There are times when you are sliding around the engine room semi naked in a pool of diesel that it becomes almost certain that it may not be.
This dissipates somewhat, when in the early hours of the morning off Costa Rica a pod of dolphins joins us for half an hour this time made more unique by the bio luminesence in the water and we are treated to a special effects show that looks like an avatar movie clip as each movement of the dolphins flash light green and leaves a fighter jet like trail behind them unde the water.
Then you arrive at Bahia Sta. Elena at 0800. The mist clings to the jungle, and wild green macaws, howler monkeys, and all manner of wild things calls echo around the anchorage. It is completely calm, the water cristal clear, and we are thrilled to find a humpback whale and her baby calf right in front of our entrance feeding on the surface.
We switched the engines off and in the absolute silence, the only noise was mother and baby breathing 100mts off the bow and we sat there for an hour or so watching them. After anchoring some sleep and some work was completed followed by a shell collecting trip to a stunning beach around the conrner. Santa Elena is unique in that there is absolutely no trace of humans. No cell towers, no palapas, no boats no people. Just animals and jungle.
We spend beautiful night at this amazing anchorage and slept like the death after a dinner of freshly caught dorado steaks with a white wine and caper sauce all washed down by a cheaky Chilean chardonnay.
Up at 5.30 and off to Playa Coco for the prospect of a difficult day clearing into Costa Rica as we have refused to pay between $400.00 and $800.00 port agents fees required by the marinas.
Playa Coco has no landing point so Sol will have to do a backward roll of the dinghy with a waterproof documentation pouch stapped to her and swim to the Port Captains office.
That is all for now folks. It is 6.40 am and we are headed south along the Costa Rican coast.
HAPPY BIRTHAY MATTEO !!!! Have a good one.....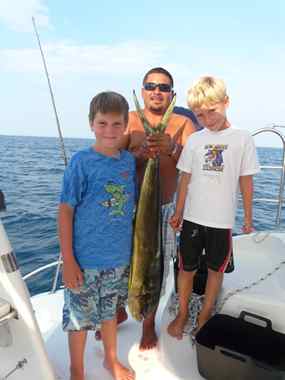 ---