Clarencetown, Long Island, Bahamas

Ocean Gem
Geoff & Eileen Mander
Thu 15 Jan 2015 15:21
Date: Thursday 15th January 2015
Position: 23:06.068N 74:57.442W
On Thursday morning we lifted our anchor just before first light and carefully made our way through the southern channel from Georgetown back into the open ocean. Once clear of the land there was practically no wind even though we could see numerous squalls around us, so yet again we found ourselves motoring.
An approaching squall as we left Georgetown:
Our route took us past the northern tip of Long Island. Our original intention had been to sail to Rum Cay, but was we cleared the headland north of Long Island the wind filled in from the south west so we hoisted sails and changed our destination to Clarencetown half way down Long Island. Just as we had hoisted the sails we caught a fish, a rainbow runner. It's a particularly attractive looking member of the Jack family with streaks of yellow and blue running the entire length of its body. Its also delicious and provided us with a couple of excellent if unexpected meals.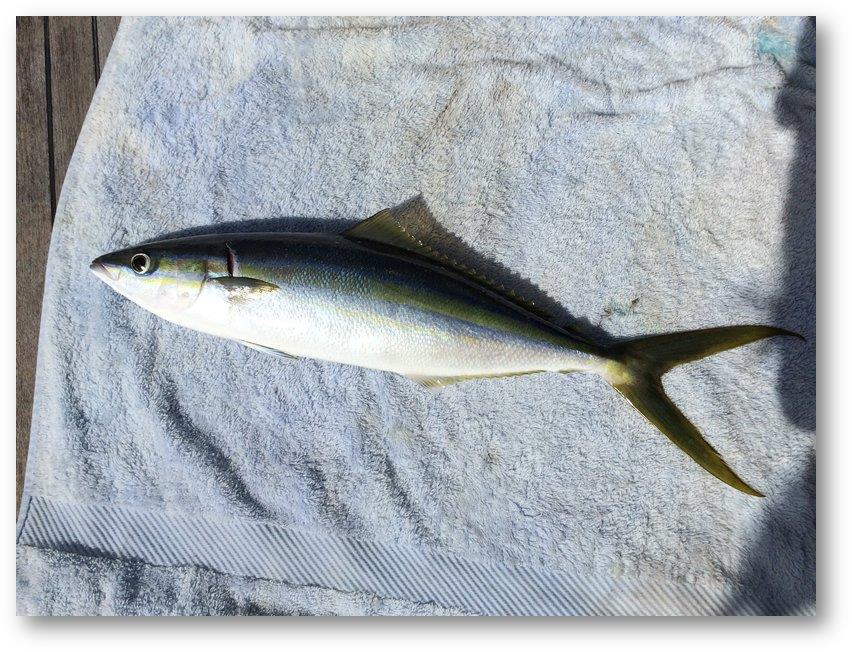 But Neptune was playing tricks with us as after less than an hour the wind weakened to almost nothing and we were back to motoring. We arrived at Clarencetown just after sunset and with only a few minutes before complete darkness fell. It was a surprise and I suppose also a little disconcerting to see that we were the only boat in the anchorage (about a year ago when we were last here there were many other boats anchored). Had we missed something important like a change in the weather or new rules that forbade anchoring in the harbour?
However we had a quiet if rolly night and in the morning decided that we wouldn't bother going ashore to the town. Clarencetown is a small place and we had seen just about everything it had to offer last time we where there.
---