Admiralty Bay, Bequia

Ocean Gem
Geoff & Eileen Mander
Mon 11 Feb 2013 12:00
Position: 13:00.633N 61:14.661W
Date: Monday 11th February 2013
At 5:20 pm in the afternoon of Sunday 10th, we lifted our anchor at Port St Charles in Barbados and sailed westwards towards the island of Bequia in The Grenadines, about 95 miles away. It was a very enjoyable overnight sail, with a reasonable wind behind us and moderate seas. There was no moon so we had spectacular night skies again. I do like night sailing, even though it does leave me feeling very tired.
We arrived in Bequia at about 9:00am and sailed into Admiralty Bay, a large and well protected bay on the west coast of the island. It was packed with boats and we spent an hour motoring around and trying to find somewhere to anchor. Apart from the number of other yachts there the main problem was that large areas of the bay had been taken up by mooring buoys. After an hour of trying, and feeling very tired after the crossing, we gave up and picked up a buoy managed by a local company called Daffodil.
After a few hours' sleep catch up we went ashore in the dinghy to take a look at the town. It is delightful. It's small with maybe a few hundred single story houses, mostly wooden. There are lots of food shops, some selling uncharacteristically sophisticated foodstuffs for a small Caribbean island. However Mustique is only a few miles south of here so I guess there are a lot of well-heeled yachtsmen to cater for. There are a large number of restaurants and a few small hotels. There are chandlers, book shops, hardware stores and a good fresh food market. There are no high rise developments, in fact no buildings that look modern at all. It's very yacht friendly and has almost everything a visiting yachtsman could require. The only problem it has is that there are too many yachtsmen!
Fresh fish arrive at the food market most afternoons. As the fish arrive they let the rest of the town know by blowing on a Conch shell. I was offered a whole kingfish, but told the vendor that I only wanted a couple of pounds of fish. As I turned away to talk to someone besides me I saw from the corner of my eye a machete blade passing close to my head followed by a dull thump and bits of fish flesh flying into my shirt. And there in front of me was my 2 pounds of fish presented with smiles all around. And it tasted wonderful!
I have a feeling that we are going to enjoy our stay here.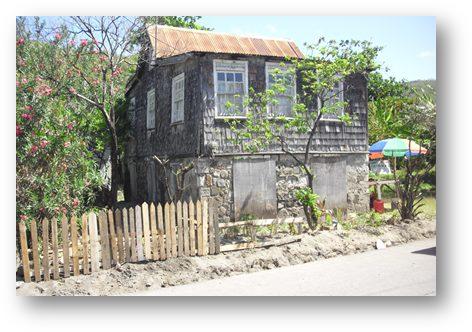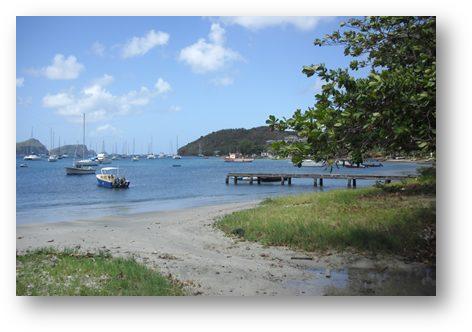 ---