Trois Ilets

Ocean Gem
Geoff & Eileen Mander
Fri 5 Apr 2013 10:43
Position: 14:32.77N 61:02.45W
Date: Friday 5th April 2013
About 3 miles to the north of us, across a wide bay, lay Fort de France the capital city of Martinique. We could see it clearly, with the Pitons of Martinique rising majestically behind it and a rather ugly modern hotel dumped right on the waterfront.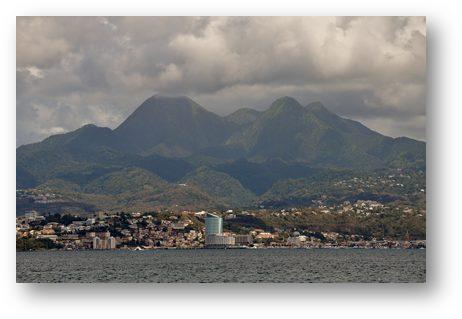 After a few days chilling in Anse Mitan we upped anchor and motored the short distance around to a small village called Trois Ilets which lies on the shore of a shallow muddy bay. There were no other occupied boats there that we could see and so had a large area from which to choose a place to drop the anchor. It is a quite small and pleasant town, with a number of the older houses having the same fish scale tiled roofs that we had seen in St George's, Grenada. In fact our sailing guide mentions that the tiles for both towns are made just a mile or so away from here. Also nearby is La Pagerie, which was the childhood home of the empress Josephine (Bony's missus). As we were there over the weekend it was difficult to find transport to visit the place so we didn't get to see it.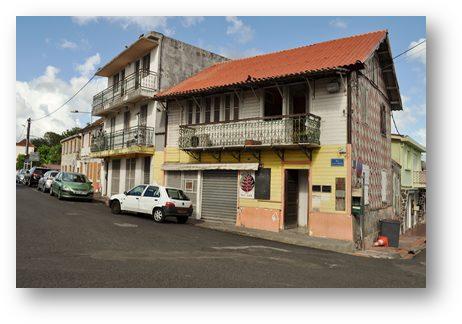 Towards the afternoon another yacht arrived and managed to anchor much closer to the town than we had approached, as we thought it may have been too shallow for us there. The American couple on board came across to see us in their dinghy and were able to tell us that the water near to them was deep enough for us to use. As the wind was picking up a bit, enough to make the dinghy trip into town a rather wet ride I thought that we would try to move closer to where they were. We upped anchor and motored through the channel towards town, However either my navigating was bad, or my charts were inaccurate because I managed to go aground twice. Fortunately the bottom was very soft mud so no damage was done. After that we gave up and returned to our former spot for the night.
---