Rodney Bay Marina; St Lucia

Ocean Gem
Geoff & Eileen Mander
Thu 14 Mar 2013 16:18
Position: 14:04.447N 60:56.983W
Date: Thursday 14th March 2013
We left Sufriere on Thursday morning and meandered gently up the western coast of St Lucia. A lot of this area is a protected marine park with various restrictions on anchoring and mooring, so we just motored on by enjoying the view.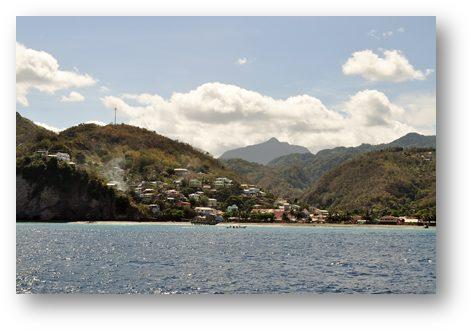 About half way up the coast there is an attractive and protected inlet called Marigot Bay.
We took a look inside, then continued northwards to Rodney Bay Marina where we took a mooring for a few days. It was a delight to enter an area where the marina staff just did their jobs quietly and effectively without constantly asking for payment.
---