Santa Cruz, Tenerife

Ocean Gem
Geoff & Eileen Mander
Fri 9 Nov 2012 08:00
Position 28:27.969N 16:14.656W
Every November Las Palmas Marina hosts the start of The Atlantic Rally for Cruisers (or ARC), when around 250 boats turn up to stay for a few weeks; before they all leave on November 25th and head for St Lucia. However the marina does not have 250 unused berths and so the authorities make most other boats leave to make room for the ARC fleet. This does cause some inconvenience to non-ARC boats not to say a little irritation. We were caught up in all this so we decided to sail over to Santa Cruz in Tenerife and return to Las Palmas later in the month after the ARC had left.
It wasn't the most enjoyable of crossings. The 3 or 4 miles around the north east point of Gran Canaria was as lumpy as usual with large quantities of water being sloshed over the decks. Once around the headland we were able to turn north-westwards when of course the wind changed to blow from the same direction and stayed that like that for the rest of the day, blowing up to 25 knots. However the sun shone for most of the trip and we arrived before sunset.
Here are some pictures of Mt Teide, taken when we were in Tenerife a few months ago.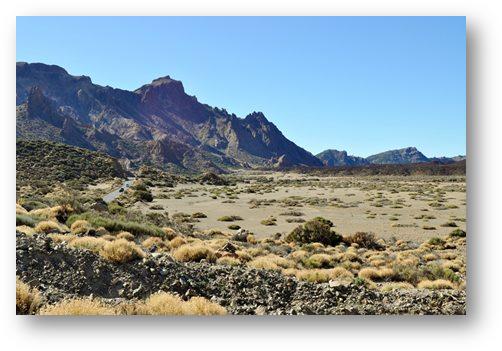 ---