Mustique

Ocean Gem
Geoff & Eileen Mander
Thu 7 Mar 2013 22:37
Position: 12:52.722N 61:11.365W
Date: Thursday 7th March 2013
I had calculated that if we were very careful we could probably go for another 3 days or so before our water supply was completely exhausted. Eileen wanted to go to Mustique, who knows Jagger & Co might be there, so that was it, we were going. So we had another quite wonderful but short sail, close hauled up to Mustique. We tied to a mooring buoy in Britannia Bay (anchoring is not allowed) and enjoyed the view.
It's an unusual island in that it is privately owned. It's quite exclusive and has an impressive list of glamorous personalities that are reputed to own homes there. You can't help feeling that boats are tolerated, rather than encouraged. They certainly don't need the income they generate. In fact some yachties we met subsequently told us that last year they were refused entry; the island had banned all boats from visiting whilst Will & Kate were vacationing.
The guide book says that there are only about 90 houses (or should that be mansions) on the island. Where there are not houses the land has been left wild, so the usual chaos of unplanned and part completed buildings that you see ashore on nearby islands are completely absent. There is no litter, there are no advertising displays, no local layabouts, no rusting wrecks washed ashore in the corner of the bay, in fact nothing that could possibly be displeasing to the eye.
One can't help feeling that nature is only tolerated in so far as it produces an acceptable environment; if it were to produce an untidy result then the development corporation would step in and remodel so that things start to look like the sort of nature you could find on an exclusive golf course.
We had a pleasant walk ashore, enjoyed some great snorkelling and avoided buying things in the 2 or 3 local stores (I did buy a small amount of food; a tiny head of broccoli cost £4.50. Yikes!).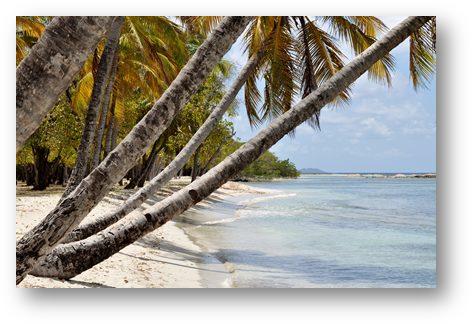 ---