Making the most of a terrible rowing day.

Frasersboat
Fri 24 Feb 2006 20:28
The Coastguard cap belonging to Tim is used for many things including a tea cosy, pillow, night time rowing hat and glove storage place. Any more ideas..

We both went swimming today as the sea was doing nothing to help the rowing but was good to stretch out in and let the salt water to all the sores.. All in 4000 metres of water and no sharks.

The caretaker fixing the rudder again. I'll ask if Mick knows him.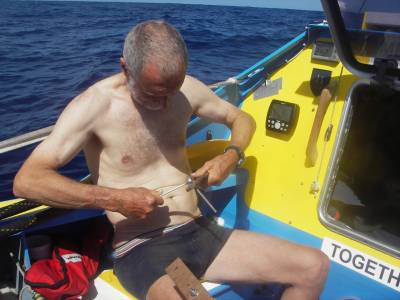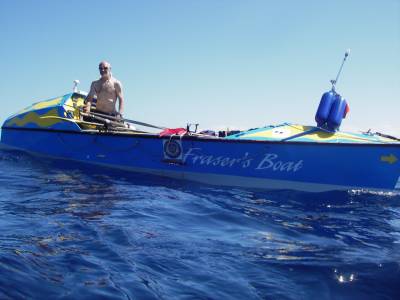 ---