Departing Galapagos - 20th May 2014

Providence
Matt Stafford and Rohan Buckley
Tue 20 May 2014 14:25
00:57.94S 90:57.72W
Gday to All.
Having arrived in Galapagos a month ago we have done our best to see and explore these famous islands, but all good things must come to an end and it is time once again to set sail and continue west across the Pacific.
We weren´t sure what to expect from our stay here as we had heard mixed reports including that the islands were perhaps over-rated and simply too pricey. Luckily, however, we have had a great time and enjoyed the wildlife, scenery and meeting new friends. Yes, it is an expensive place but it was well worth it and would recommend it to anyone.
After arriving at our first island, San Cristobal, we spent the best part of a week snorkelling, walking, exploring and generally playing tourist. You can see from the photos below that the beaches (and towns etc..) are literally littered with wildlife. In the main town itself there can be at any time over 20,000 Sea Lions on the local beaches which made for a lovely aroma when the wind changed direction. You also had to watch and protect your tender and swim platforms as they love to use anything to have a nap and sun themselves on. One of the highlights of this island was swimming with seals and turtles….. lovely.
One of the reasons Galapagos is so famous is its association with Charles Darwin, and we happened across this statue of the man himself en route to one of our favourite snorkelling coves.. Nice statue but guess the budget was not a big one ;)
The second island we visited was Santa Cruz. The town here is quite sizeable – not what many people expect when they arrive in this perceived "pure wilderness" – with many shops, bars and tourist offices catering for the likes of us. Matt, Rohan and Didi took the opportunity to go diving at Gordon´s Rocks after being lured by promises of hammerhead shark sightings. Not the best visibility on the day but a magic dive all the same and fortunately the photos below justified our decision!
One of our favourite places to visit on Santa Crus was, ironically, in the middle of the town - the fish market. The local seals wait patiently for the off-cuts just like well behaved dogs and then battle it out with pelicans for the scraps, much to our delight!

They, as with most of the animals on the islands, have very little fear of man.
Unfortunately for Didi, the reality of work back in Italy meant that she had to leave us, but not before a visit to one of the tortoise breeding centres.
Our guide told us that Pedro (pictured) was 287 years old. Whilst we´re not 100% sure about that figure, judging by his size he was well into triple figures!
After about a week in Santa Cruz we had an enjoyable day sail west to the island of Isabella. We had read that this was the favourite out of the three for most cruisers, and with it´s small palm-fringed village and beautiful beaches we´d have to agree. It is the biggest island with a lot to do both on and off the beaten track. Long walks, diving, snorkelling with seals and penguins, large tortoises in the wild, the world's second largest active volcano…… we kept ourselves busy. Below are some photos of some of the things we got up to..
Carolina checking out one of the tunnels formed by lava flow
The Wall of Tears on Isabella – built by prisoners on the island in the 50s as some sort of punishment
Iguana! Watching these curious creatures swim was one of the highlights..
Volcano Sierra Negra. Second biggest active volcano in the world with a crater 10km wide.
During our time on Isabella we were also lucky to have our Colombian friend Maria visit for a week which was great fun. And talking of crew, we are delighted that Nigel (from Falklands and Antarctica fame) has re-joined us for the long haul west. Thanks again for the presents from Australia Nigel... they should last a few days ;)
What was a surprise about the Galapagos was how rural it was. Before it was a national park there were many plantations and farms and many still exist. The soil is incredibly fertile and some of the fruit and coffee that is produced here are considered some of the best the world. The markets in town were great but we, as many yachts do, got a taxi to a local farm who sells produce at a cheaper rate plucked directly from the tree. This usually mundane time turned out to be a great experience as the farmers were very friendly and took us on a tour of the plantation tasting all as we went. We purchased some of the freshest fruit and vegetables you could for the crossing… now we hope it will all last long enough to eat as we have quite a lot. ;)
So, as always, it is with mixed emotions that we must depart for the 3000 nautical mile sail from Galapagos to the Marquises. The plan it to depart later today (20 May) and fingers crossed that the trade winds and associated currents stay true to form and we should be there under 30 days. We have a pool on this so we shall see ;) One thing to note is this now more familiar feeling that we are well and truly heading west and hence on a direct path to Australia. We felt it leaving mainland Ecuador but it now has really kicked in. This next leg is nonstop to the half-way point and half way home. I guess we will have this feeling a few more times but felt it was worth a mention. What we will say is that someone will be getting happier as the further we head west….. Is that true mother? ;)
We have a few random photos below that hopefully sums up what a great time we had. Also look out for our updated positions on the blog´s map – we will try and update it every few days.
Tchau for now – Rohan, Matt, Carolina and Nigel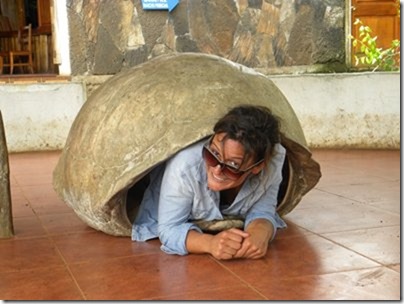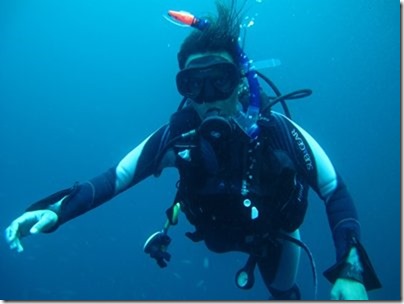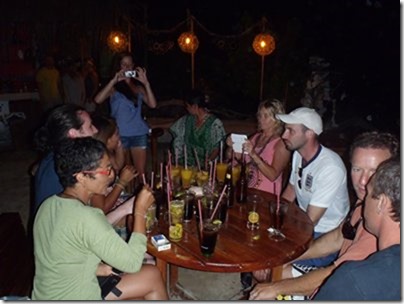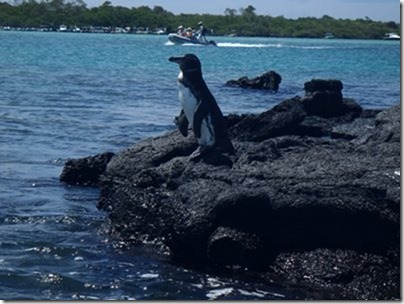 ---