Photos from Peru and Bolivia

Providence
Matt Stafford and Rohan Buckley
Thu 1 Aug 2013 18:47
Ok, as promised in a previous diary entry, below are some photos from our jaunt inland to Peru and Bolivia:
Cuzco – a great city, full of history and the once capital of the Incas..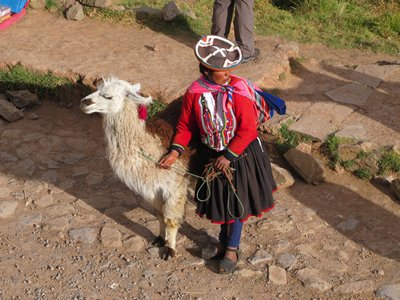 Exploring the sites near Cuzco
Julie on the first leg of our Inca Jungle 'Trek'. Tough downhill!
Trekking in the Rio Urubamba valley. The track was part of the old Inca trail, and the drop goes a loooong way down!
Our group (Ant, Julie, Meg, Marie-Eve, Jessica, Kevin, Rohan, Matt) having a photo break
Kevin and Matt relaxing on the trail
Matt liaising with the locals!
Cable car crossing over the river
Julie zip-lining superman style!
The classic Machu Picchu shot. Stunning.
The Providence crew far from the ocean
Matt and Rohan on Machu Picchu Montagne looking down to Machu Picchu
Who is more nervous?!
Lively Cuzco on our return from the Machu Picchu region
Walking on Isla del Sol, Lake Titicaca, Bolivia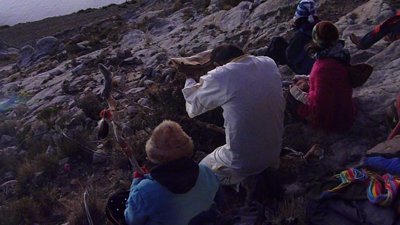 Winter solstice ceremony on Isla del Sol, Lake Titicaca. Cold but incredible.
Train cemetery near Uyuni. The start of our three day salt flats tour in Bolivia. The new 'Paris to Dakar' race passes through here.
The lack of depth perception due to the salt flats gives the opportunity to take lots of silly photos .. like this..
.. and these!
We are still trying to work out who this sign is for…?
Dramatic rock formations in southern Bolivia…
Our salt flats tour guide Richard, and our happy group (Julie, Matt, Steph, Tim, Rohan, Issy) at the end of the tour.
It was a great time in the three weeks away to Peru and Bolivia, and our longest away from the yacht. Now we are settled in Ecuador anchored in a bay next to a fishing village only a 45 min walk along the beach to Playa Marianita where we are kitesurfing. Nora, our 4th crew member for the sail up from Chile has left us and continues her travels in South America and we wish her the best. Otherwise, we are looking forward to the next month.
Cheers from Rohan, Matt and Julie
---