Photos of Antarctica. December 2012 and January 2013 - Part I

Providence
Matt Stafford and Rohan Buckley
Wed 13 Feb 2013 17:55
Between 5 people and many more cameras we have taken thousands of photos and video since we had left Ushuaia on the 16th December 2012 for the Antarctic Peninsula. We have tried to be ruthless when choosing what photos to put on here, for in the past we have always tried to keep the numbers down as the saying 'sometimes more is less' works well. As we said, we have tried.. ;) We have not put up thousands of photos up but as many as we dare without boring you too much with ice, snow, penguins and us… maybe! Either way enjoy and we hope that they offer some insight into what an amazing place Antarctica is and the time we had……. I hope they do it justice….. Enjoy!!
Part I - Leaving Ushuaia, Deception Island and Christmas.
Ushuaia. A big ski town for adventurers….
The Marina at Ushuaia. Home base for many hard core adventure yachts…. And us! (on the far left…)
When we arrived in Ushuaia celebrating Tina's birthday (just)
Our departure…. On our way south!
Land ho! First sight of land in Antarctica, and no wind…..
Arrival at Deception Island… Love it!!!
Getting the new crew to work…. Nice matching kit Nigel and Kate.. ;)
Our first welcoming party in Antarctica…
Our first anchorage in Telefon Bay in the north of the crater, Deception Island.
Our first day we went ashore and had a few drinks to celebrate our arrival…. What a day!
Below are some photos of a walk we did to one of the largest Chin-strap Penguin colonies in the peninsular.
Look closely…. Thousands of penguins on the cliffs.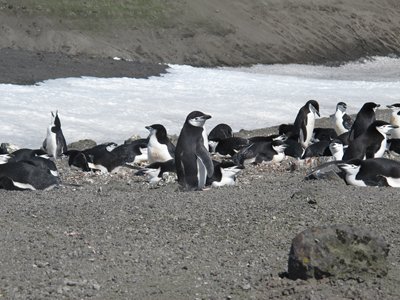 A penguin sliding down the ice for speed…
Nigel trying the same technique…. Who do you think was more graceful???
Another angle of the colony…. See the thousands in the hills.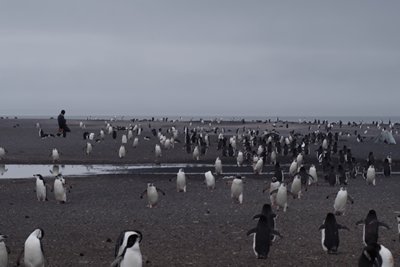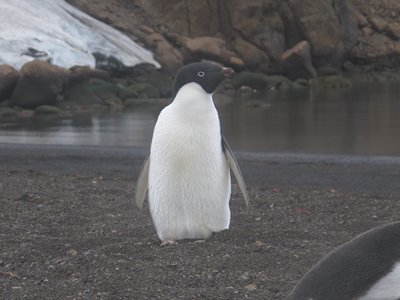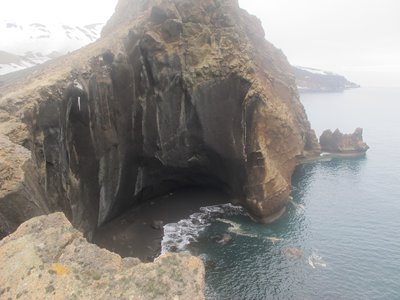 Christmas Day…..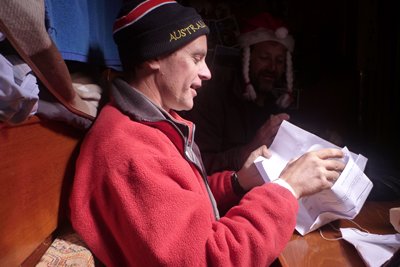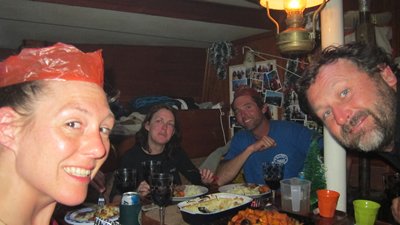 For the afternoon of the 25th we found some hot springs in the crater and dug ourselves a little hole to make ourselves a 'Deception Island Jacuzzi'…. A great way to spend Christmas.. ;)
And some on lookers… they did not seem to be interested in us.. ;)
Photo 32, 33
More to come………
---