Sailing in Patagonia - photos

Providence
Matt Stafford and Rohan Buckley
Mon 15 Apr 2013 00:49
After departing Puerto Williams, we weaved our way through the Chilean Channels heading north for Puerto Montt via Puerto Natales. Challenging sailing with most navigation being done during daylight due to unchartered rocks, and chartered ones being up to a mile different to our charts! This forced us to anchor in some spectacular locations, which, as you can see from the photos, was no great hardship..
Ushuaia, the southern most city in the world, taken from AFASYN marina. Antarctic charter yachts Pelagic and Icebird in the foreground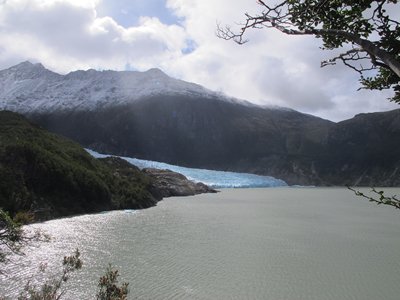 Holanda Glacier near Caleta Olla
Canadian Beaver evidence. You can see the size of tree compared to Rohan's backpack – these beavers have issues!
Romanche Glacier from Beagle Channel
Romanche Glacier from Seno Pia
Caleta Beaulieu, Seno Pia (East Arm) Tierra del Fuego. Not a bad anchorage J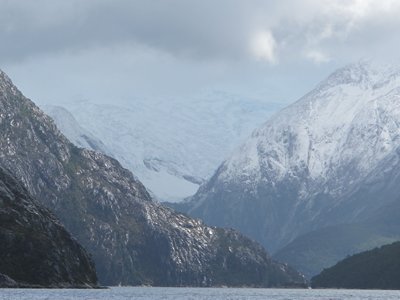 Cruising through the channels..
Providence in Caleta Playa Parda, and a shore excursion below:
A couple of photos anchored at Isla Jaime as we make our way towards Puerto Natales
Condors!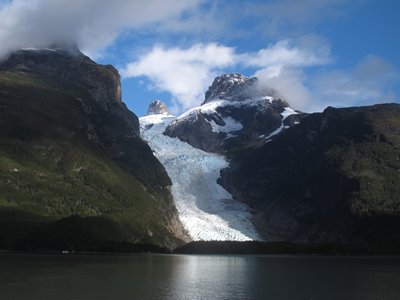 Bernardo O'higgins National Park, north west of Puerto Natales. This was as far from the ocean as we have ever taken Providence.
Sunrise as we leave the channels for a stretch in the Pacific
Providence rafted up with the locals in Caleta Suarez
Free fish from the generous fisherman. This fed us for days! (Pity you don't like fish Tina!!)
Palafitos (houses on stilts) on Isla Mechuque, as we make our way north and encounter more and more civilization.
As you can appreciate, between us we have thousands of more photos, but we hope this gives you a taste of what we experienced. Between Antarctica and Patagonia, it still seems like it was all a dream that we have been there in Providence – she did well.
---