31th December 2011. (28:07.5N 15:25.5W). New Years in Las Palmas, Canary Islands.

Providence
Matt Stafford and Rohan Buckley
Sun 1 Jan 2012 13:33
Happy New Year to All…. Arrived in Las Palmas on the 28th December and loving to warm weather. Been working hard patching up the yacht and looks like we will be here until at least the 6th waiting for some parts for the engine. Looks like a dock party for the fiesta tonight, otherwise all is well and I have attached some photos of the trip thus far.
Watch this space……..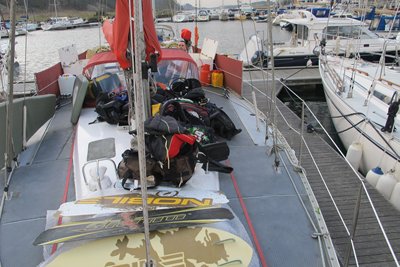 ---