We are away... 19th Jan 2012

Providence
Matt Stafford and Rohan Buckley
Thu 19 Jan 2012 14:47
And about bloody time…. It has been three weeks here and though has been great and met some fantastic people, it feels good to leave. The last part (the new magnetic compass) arrived this morning and now we can fuel and head off. The weather looks great (strong Easterlies) for the first few days of the sail SSW to reach the trade winds then shoot West to the Caribbean. If the winds stay as they are forecasted we will not stop at the Cape Verde Islands and just keep going.
It's been a fun and productive few weeks here. It was frustrating at times waiting for things to happen. Over New Year and the Spanish Three Kings is a crazy time to get anything done as the country is shut up for fiestas, but we managed to get a lot done. The biggest was getting a new swim platform made which was an excellent job and full credit to Rich and Suzi, the local cruising fabricating team. One thing is for sure the Spanish have one hell of a party for Three Kings. It's bigger than Christmas and is when the kids get their main presents for the festive season from the Three Kings, and it was amazing to see the kids with their letters at the parade handing it to the Kings as they went past on camel…. A lot more fun than sitting on the knee of some bloke in a Santa outfit in a stuffy shopping mall. The whole city, and country, go crazy with parades and partying until dawn. A great time to be here and experience the fun.
Rocky, our third crew member for the trip down will be leaving us to return home and we have Ben and Moon who will be joining us for the Atlantic crossing. Barbara, Rocky's wife and maker of the magnificent Christmas cake, joined us on the Island not long after we arrived. A huge thank you to Rocky for joining us and giving us a hand to get her South and ready for the Atlantic….. we look forward to the next time. As for the new crew, Ben and Moon were in Las Palmas looking for a ride and are now settled in onboard and are keen to get out there, as are we all.
We are allowing for a 30 days crossing but hope to have it done in a little over 20, but that will be up to the wind gods. We will put a position in every 3-4 days as well as check the emails, but won't be on the internet much or phones at all until we get across……. Perfect!! Now we are stocked up and fresh food, got some more fishing kit and are away. Take care all and chat soon…….
Rohan, Matt, Ben and Moon
PS…. A big goodbye and hope to see you soon for the Las Palmas cruisers … the two Rich's, Suzi, Kim, Bear and Cath and the rest of the gang in Las Palmas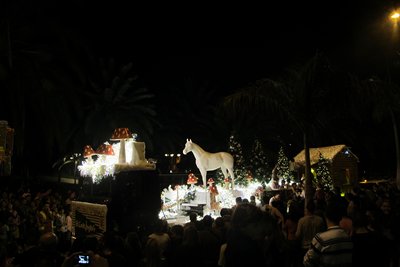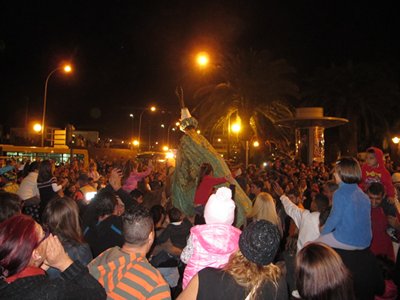 ---