Fortaleza, Brazil.

Providence
Matt Stafford and Rohan Buckley
Sat 9 Jun 2012 01:20
It's been a few days in Fortaleza and we have achieved a lot in the last 24 hours, which has included fuelling (from drums on the back of a ute… most efficient fuelling yet), some sail repair and topped up on food with a big shop. We also went out on the first night in search of meat and red wine (after of course a long well deserved shower in the marina), and what a meal it was. It was one of those 'all you can eat places' where they come around with skewers when you have your tab up…. I think we ate our weight in meat. Great night and a few good pubs afterwards… ;)
Now… about the trip. We arrived here 28 days after leaving Grenada, which of course included a 24 hour stop in French Guiana to re-fuel. What a trip, it took as long as the Atlantic crossing with all the zig and zags because of the wind and current. Despite the time and distance it was a good trip with some great sailing and fantastic fishing, and though we were looking forward to getting off the yacht we were not going stir crazy as you may expect. Maybe we are just getting used to it.
Now it's doing some work on the yacht giving her some TLC and of course some well deserved rest. Fortaleza is a big city with a lot to see, but we will not go crazy with the tourist traps as we need to get to Rio, and the more time in Rio the better. The sail south to Rio is a long way but it will not be as hectic as the one just done due to the fact we have a lot more places to stop and refuel if need be, and the wind and currents should be a little more favourable this time…. We shall see…… ;)
Below are some recent photos of the trip from Grenada…
Matt, Rohan and Tina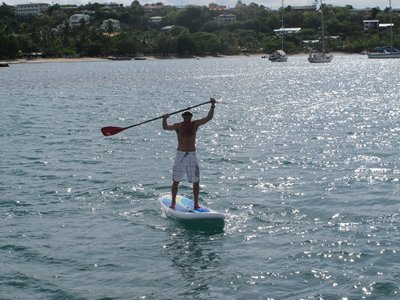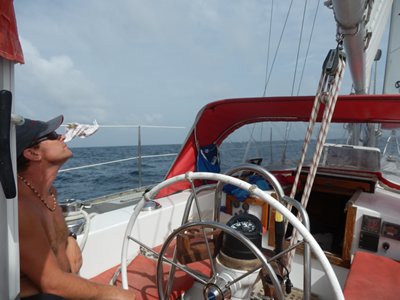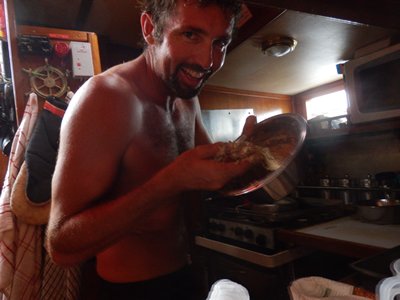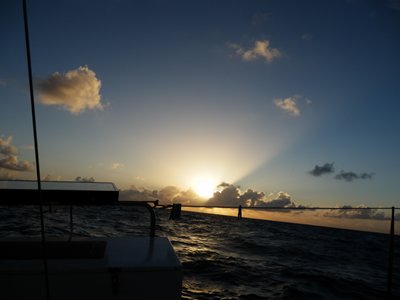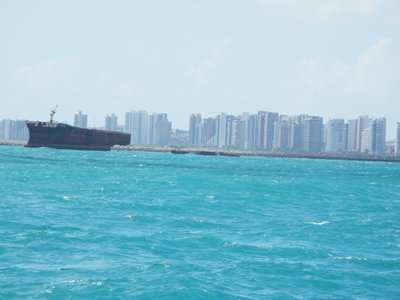 ---