The Yacht

The adventures of Skipper Splodge and mack
Ian Cheek
Mon 23 Jun 2014 18:29
53:17.5N 03:50.3W
Conwy Marina
Not sure if we have mentioned the Yacht, her name is Gaia she is a Dehler 35 CWS (central winch system) not that she has a central winch system......
tried to get a photo shoot of the crew, Skipper Splodge and Mack were up for it, however mark was a little embarrassed to sit next to the boys, and John been there before.
Stores are all aboard, water, extra fuel etc, as you have seen from previous pics a little light refreshment.
We have 2 sextants, 3 sets of table, more plotting sheets than we know what to do with, and we have lost count of the number of GPS's on board.
Off to the pub for our last meal ashore, then setting of at about 2030.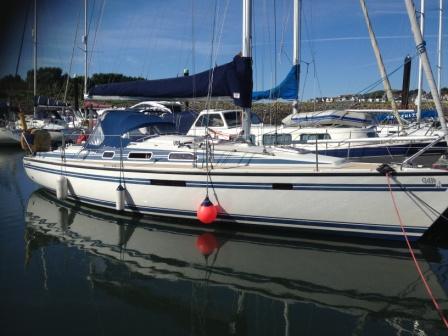 ---