Corfu Town 39:37.207N 019:55.557E

ALKIRA
Charles & Maggie Bevis
Wed 10 Jun 2015 08:00
More from Corfu Town



We spent several days here both in this little yacht club marina and in the bay behind. Both are within easy walking distance of the airport and the old town.
Cafe society! A really pleasant venue to people watch and enjoy a coffee. On this day there were no cruise ships in port so it was quiet.
The old town on a quiet Sunday!
There is a large population of swifts in residence (but difficult to photograph) who fly through the streets in gang having such fun.
Grockle traps abound!
Some of the colours are just wonderful.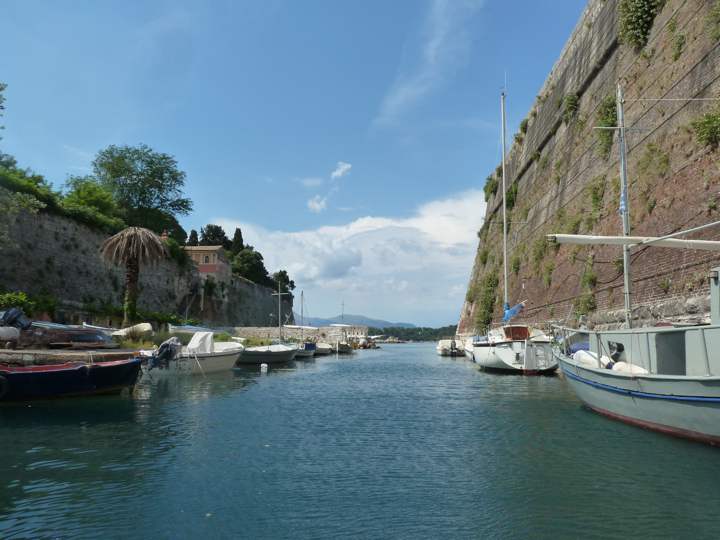 We took a small boat trip in the dinghy through the moat that separates to old citadel from the town - very shallow in places!
---