Mylor Yacht Harbour, Falmouth

ALKIRA
Charles & Maggie Bevis
Wed 1 May 2013 17:02
Best wishes to all from sunny Cornwall.
29 April was launch day and ALKIRA was returned to the water at 07:50. Chaos then commenced as we moved on board to get the systems working and load our gear. Three days later and we are making progress of sorts.
Ann Boni is with us for a week, doing sterling work mixing truly fearsome Gin & Tonics and cheering Maggie up when set backs arise.
The heating is working well _ just as well as it is cold in the evenings.
The new cooker is operational but adjustments to the gimbals will not be finished before tomorrow.
One of the fridge pumps does not seem to be working.
On the bedding front all is not well. We paid a lot of money for new mattresses to be made for our (aft) cabin. The contractor delivered some beautiful mattresses to fit the forward guest cabin! Replacements are promised for delivery in 10 days! The mattress protectors are wrong and have to be re-done (our error we are assured). The fitted sheets brought back from Shanghai are great!
The new curtains arrived... and did not fit. They were returned and the contract cancelled. Truro Fabrics are expected tomorrow to start again.
There will no doubt be more excitement and set backs in the days to come.
We are planning to leave in about 30 days time.
The weather has been cold but bright and sunny with a brisk (F4) NE wind.
The wine and beer are good.
Today being 1 May 2013 is the first day of my retirement.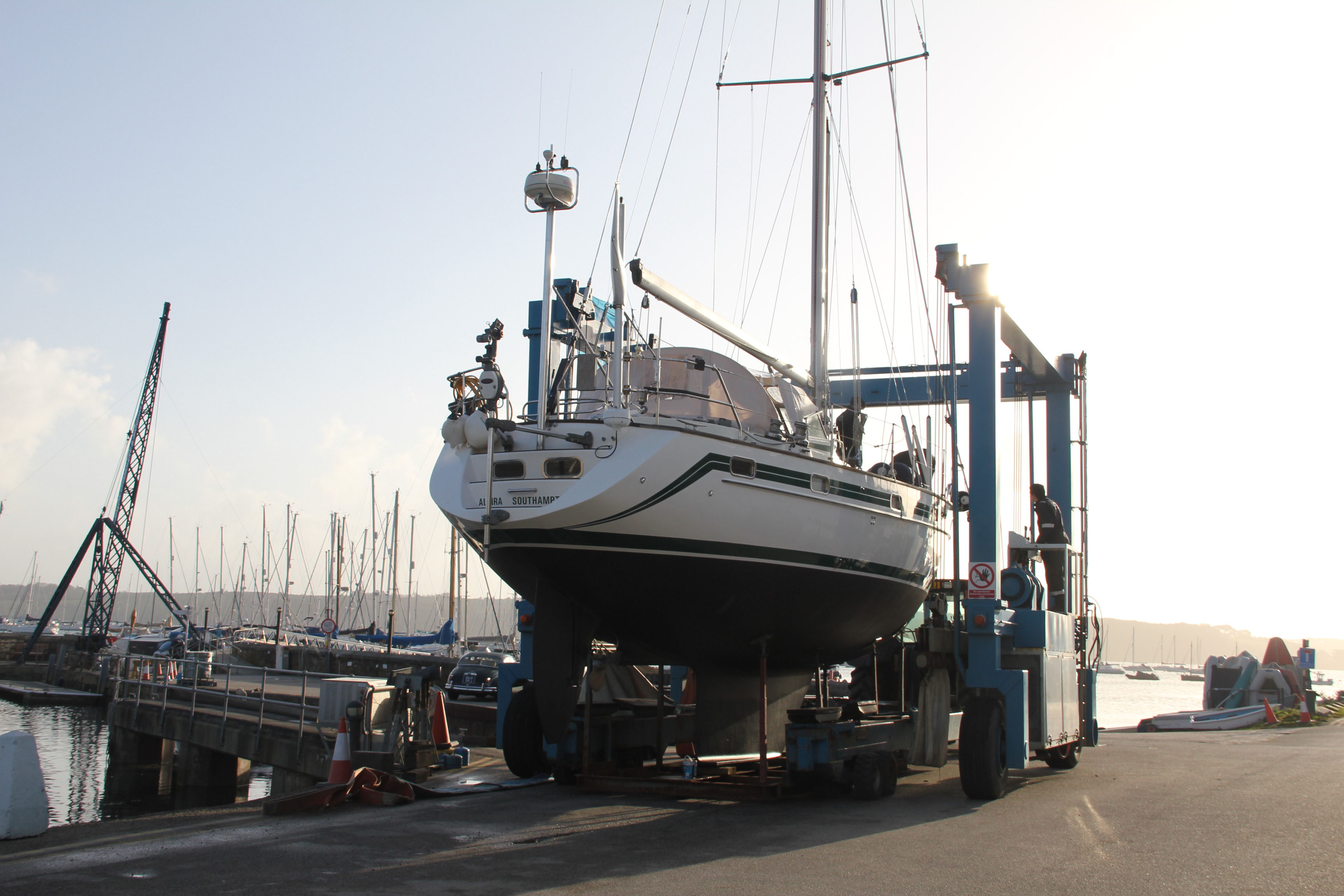 ---