Catch-up Photos (2) Sardinia to Rome

ALKIRA
Charles & Maggie Bevis
Thu 28 Aug 2014 04:09
That's more like it - Sardinia and not a super yacht in sight and sensible prices!
A day in the mountains - relief it is cool!
Better still - here comes the coffee!
Lunch time in Bamei! Oh dear!
Bamei - street scene.
The village water - cool and fresh as a mountain spring. Note photo of local talent.
Baumei in perspective, nestled on the mountain side.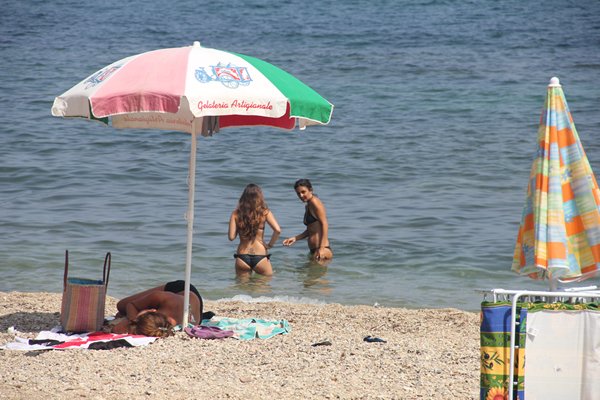 Some of the local talent!



Santa Maria Navaresse from the sea
Some more local aquatic talent.
Sail repairs on passage to Fiumicino
The canal in Fiumicino with the lifting bridge in the background.
From our berth on the Fiumicino canal
---