Photos from August - Sardinia

ALKIRA
Charles & Maggie Bevis
Tue 26 Aug 2014 13:19
Super yachts on the Sardinian Coast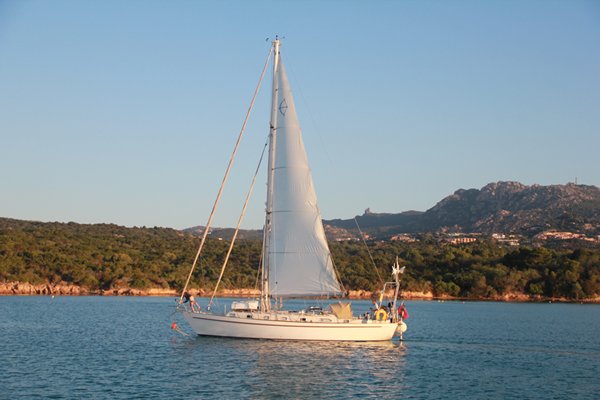 Friends from the QE2 circa 1970's!
David & Barbara Brann on their Bowman getting underway from Cala di Volpe.
Its a small world - watch out!
More Super yachts off Olbia.
Now that is a cunning stunt worth seeing and a good use for jet skis! The hose (centre) is attached to the jet ski - see below.
Clever eh?
New crew member on board! Matthew gets this year's speed record of 8.8 knots!
Piza n chips n beer - just the job!
And he can chauffeur Maggie ashore! Thanks Matt.
Like father, like son! - That's my boy! It was great to have you with us.
---