Mallorca Photos 1

ALKIRA
Charles & Maggie Bevis
Fri 4 Jul 2014 09:14
Porto Petro - the small boat harbour.
Villas overlooking the water front
Yachts and mobo's
Breakfast in Santanyi - the navigator checks out the map.
Typical Spanish farm/villa with sub villa in foreground for the dog!
Petra on our third visit of the day to this street - now very familiar
Spanish farm homestead
Lunch break in the mountains at Son Torrella des Paig Major.
An aquaduct, but where is the water? Round the corner we found a reservoir/lake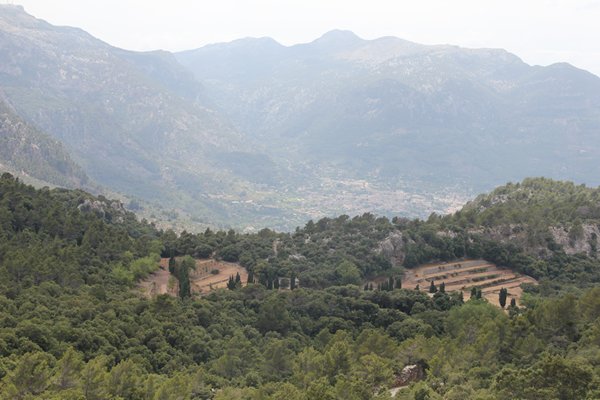 Looking down to Soller.
Cala D'or - wall to wall sun beds!
One of the many streets with just restaurants - too much competition
There's been one in every place we've ever visited!
---