Porto Petro - Pollensa - Menorca Photographs

ALKIRA
Charles & Maggie Bevis
Mon 7 Jul 2014 18:37
Leaving Porto Petro - its rough outside after 2 days of strong winds!
Waves breaking on the cliffs at the harbour entrance. Break out the kwells!
Peace in Pollensa - NE Mallorca.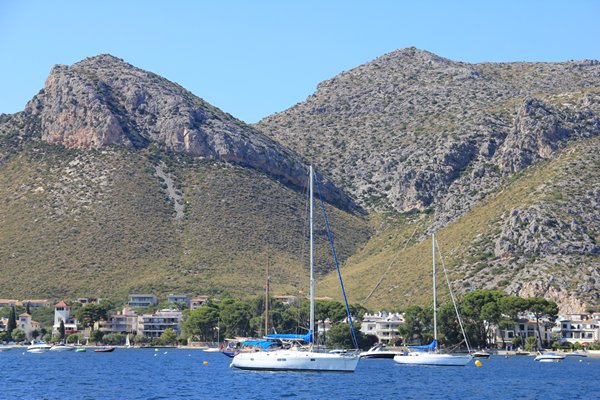 The anchorage at Pollensa, and its free! (but quite shallow!
The beach at Pollensa - a haven for toddlers and small kids.
Early morning sunshine on the promontory sheltering the bay at Pollensa.
We wish all our sailing was like this - 8 knots and no engine! Menorca in sight!
The imposing north coast of Menorca.
---