A relaxing day swimming and potterring around the harbour

Buesnel
Wed 3 Jun 2009 19:32
41:44.1N 12:14.6E
A nice weather day. A late start with the boys (and Susan!) getting used to life on board we then went to the local beach - sand a bit black but a lagoon so sea was warm, clear and not very deep - ideal for a fun paddle in the dea for all the boys.
Jack is really coming on with driving Wacky and is learning to moor etc.
The best bit for Harry and Jack was Mussels for dinner - both had 2nd and 3rd portions.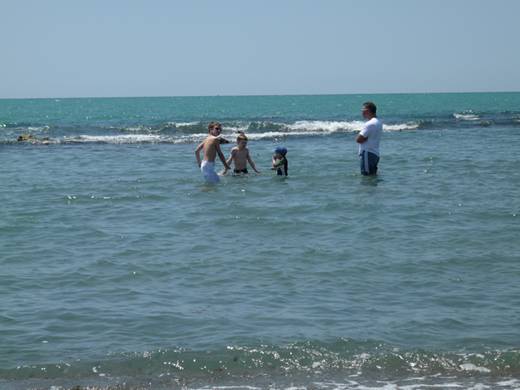 The boys in the lagoon on the local beach
Jack - becoming quite the sunbather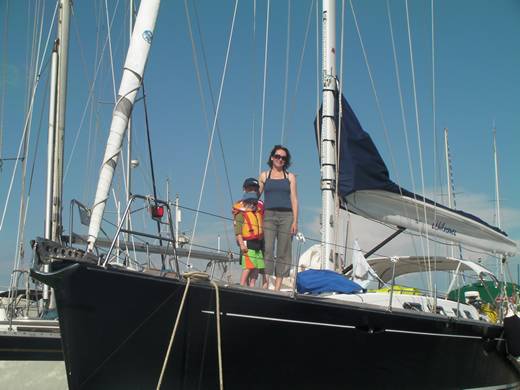 Susan, Harry and William on the bow of eXhilarance - taken from Wacky driven by Jack
Jack - becoming a good dinghy driver (and looking pretty cool too!)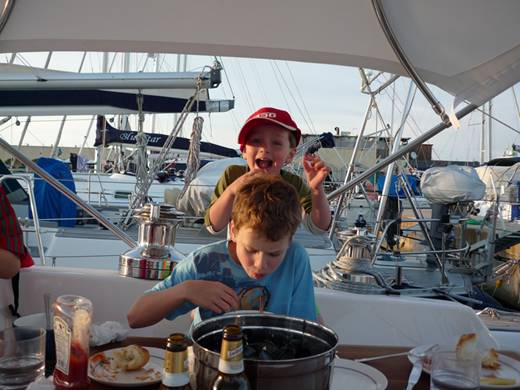 Mussels for dinner - William very excited (although was not eating Mussels)
---